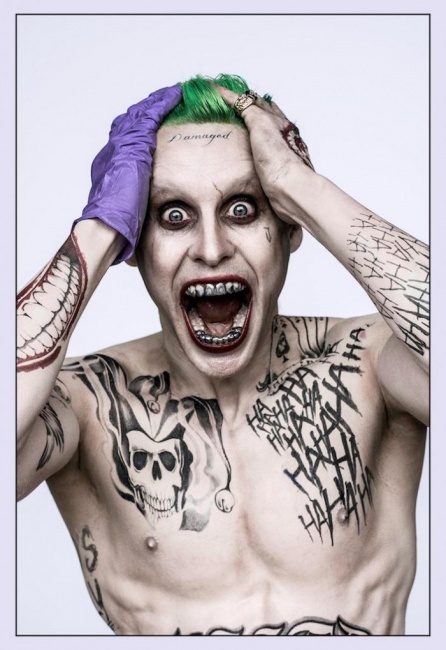 After weeks of teases,
Suicide Squad
director David Ayer has released an image of Jared Leto in his Joker garb for the film, and the look is quite amazing, with Leto sporting green hair, lots of ink, a grill, and a single latex glove, in a pose evocative of a Brian Bolland depiction of the Joker in 1988's
The Killing Joke
, by Alan Moore and Bolland.
The cast first got together earlier this month for a table read (see "'Suicide Squad' Cast Comes Together").
The film is scheduled to open August 5, 2016 (see "Best in Shows--Q3 2016").
Click image for larger view.