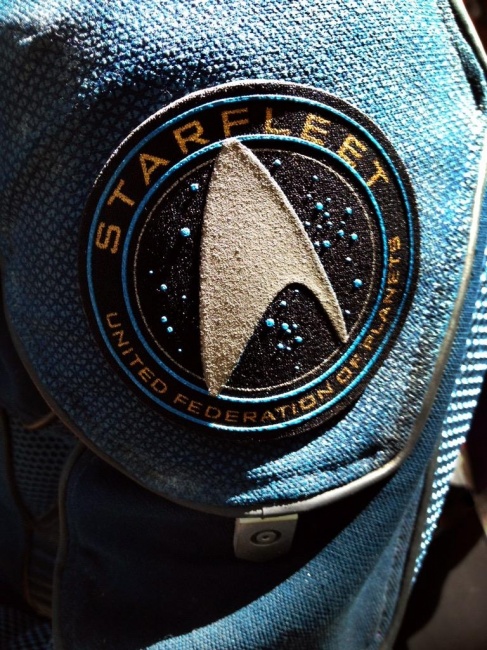 Star Trek Beyond
, the third movie in the new Star Trek franchise, is beginning production in Vancouver as two of the stars have been signed for a fourth movie. The first image from the production was a close-up of a Starfleet uniform patch Tweeted by director Justin Lin, wiht a hashtag confirming the title,
Star Trek Beyond
.
Fast and Furious director Lin was brought in last December after Roberto Orci, who was to write and direct, dropped out (see "'Star Trek 3' Gets New Director"). Simon Pegg, who has been playing Scotty, was added in January to work on the script (see "Beam Me Up a Script, Scotty"), and they were off to the races.
And apparently this run of films is not expected to end with the third in the series; two of the stars have been signed for a fourth film, according to Hollywood Reporter. Chris Pine and Zachary Quinto have granted the producers options for a fourth film as part of a renegotiation that took place just before production began, according to the report. Key cast got big raises, especially Pine, as their value had increased since the original deals were signed back in 2007. No word on whether Zoe Soldana, who's now also in Guardians of the Galaxy, was locked up for a fourth film as well.