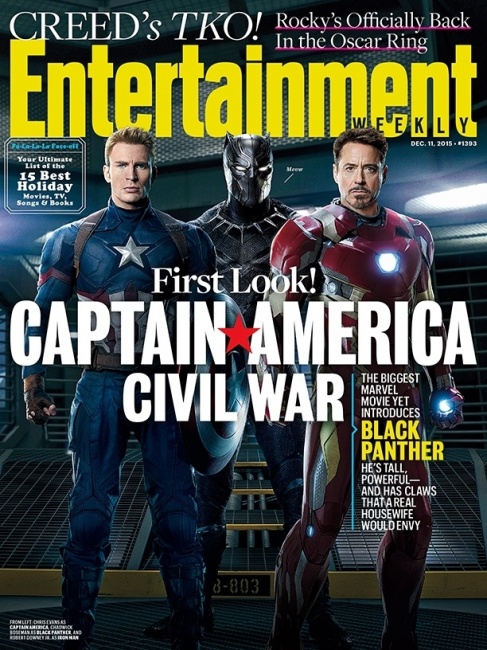 The first still images of Black Panther have been released via
Entertainment Weekly,
though the editors appear to be pandering to their target audience with the cover lines rather than treating the historic and imposing character with the gravitas he deserves.
(Click any image for larger view.)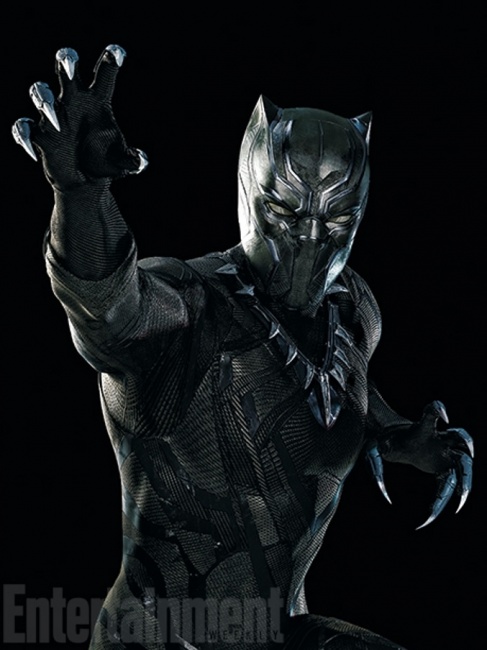 The cover
article
does have a more serious tone, describing some interesting information on the character as he'll appear in
Captain America: Civil War
(see "
First 'Captain America: Civil War' Trailer
). They acknowledge the character as Marvel's first black superhero, and describe in depth the character's intimidating costume, which looks strikingly similar to the 2014 concept art (see "
'Black Panther,' 'Captain Marvel,' 'Inhumans' Movies
")
The Black Panther will be a key figure in the Captain America/ Iron Man conflict, since his allegiance in a big question mark at the beginning, although according to the article, he has some serious issues with Bucky Barnes, a.k.a. the Winter Soldier, which lead him to side with Iron Man.
Black Panther will be getting his own stand-alone movie in February 2018 (see "Best in Shows--Q1 2018").