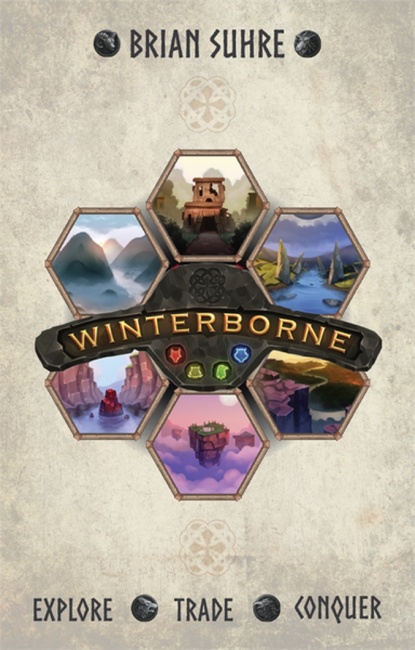 Hit Point Sales announced
Winterborne
, a euro-style board game by Talon Strike Studios, for release on March 1.
In Winterborne, players use three characters, the Viking, the Shaman, and the Explorer, to lead an expedition to expand their kingdom. The game clock plays out over the course of a Norse calendar year as players use cards to explore and conquer lands. This game is a part deck-builder and part tableau-builder which features light interactions between players. The game ends when winter arrives, and the player with the most Victory Points wins.
Winterborne is for one to four players, ages 10 and up, and plays in 90 to 120 minutes. It will carry a MSRP of $50.00.
Hit Point Sales also announced Fight Your Friends for release on March 27, 2020 (see "Take a Few Minutes to 'Fight Your Friends'").