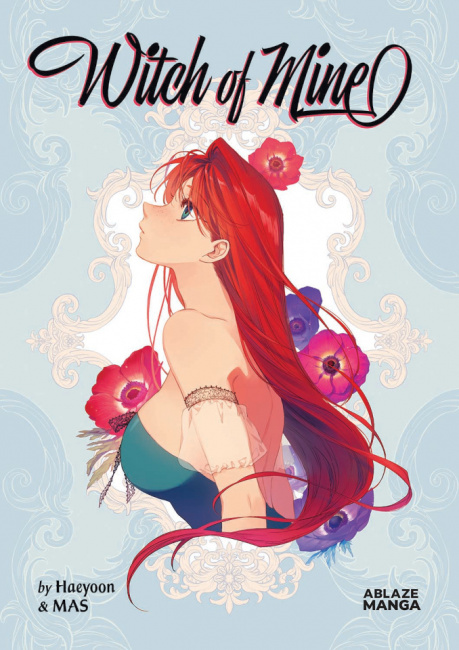 Witch of Mine Vol. 1 TP
Publisher: ABLAZE Publishing
Release Date: February 2023
Cover Price: $19.99
Writer & Artist: Haeyoon / MAS
Cover: MAS
Format: 250 pgs., Full-Color, 5.75" x 8.25", Trade Paperback
ISBN: 978-1-68497-106-0
Rating: Teen (13 and up)
Publisher Description
. In these times, if you're too good or bad at something or simply too beautiful, you're called a witch. But there also exist magical beings called witches, who have the power to travel through both time and different dimensions, and sometimes do in the pursuit of love with human beings. Up against twists of fate and time, an outcast young boy and a mysterious witch, shunned because they're different from what's considered normal, will need more than just magic spells and incantations; they'll need each other.
Click here for more ICv2 Webtoon Week articles!

Click Gallery below for full-size images of the preview pages.