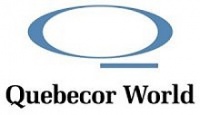 Quebecor, the printer of a majority of U.S. comics, released its full year 2007 financial results on Wednesday, reporting a loss of $2.2 billion. Most of that loss was due to "impairment" (the revaluation of assets to lower values) and restructuring charges. Without impairment, restructuring and other charges, the company showed a $55 million loss. Revenue for 2007 was down to $5.7 billion from $6.1 billion in 2006. The company is currently in bankruptcy, due to the inability to obtain financing until it sells its European operations (see "Quebecor Files for Bankruptcy Protection").
North American revenue was down, due to the closing of several plants, but showed positive EBIT (earnings before interest and taxes) of $165 million. Management cited reduced volume, along with pricing pressure, underperforming European assets, and higher financial expenses as contributing to the earnings hit.
With $400 million still available on its credit line as of April 1st, management said it believed it had sufficient cash flow to exit bankruptcy. It also continues to serve all customers.
The company has hired Randy Benson as Chief Restructuring Officer; he'll report directly to the Restructuring Committee of the Board.
Quebecor World CEO Jacques Mallette said that "the restructuring process is proceeding as planned." A five-year plan is expected to be completed in the second quarter.