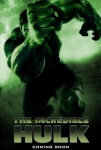 Marvel Entertainment released its Q1 financials today, and the announced earnings of 58 cents per share were well ahead of industry analysts' projections of 45 cents per share. Although net sales fell more than 25%, from $151.4 million in Q1 2007 to $112.6 million, operating income was down just 13%, falling from $101.1 million to $87.5 million.
Marvel raised its earnings outlook guidance for the full year of 2007 to a range between $104 million to $122 million versus previous guidance of $100 million to $118 million.
This better than expected performance, coupled with Iron Man's stellar debut (see "Iron Man Proves His Mettle"), caused Marvel Entertainment's stock to rise nearly 8% in trading on Monday.
Net sales for Marvel's publishing segment declined by 4%, the first downward movement for the publishing sector in a long time. But the drop was understandable considering that Q1 2007's publishing revenues were aided by the end of the Civil War event and the beginning of the Death of Captain America saga, while this year's big publishing event, Secret Invasion, doesn't really get fully underway until late Q2. The publishing segment's operating margin fell from 42% in Q1 2007 to 37% in the most recent quarter, but Marvel expects that Secret Invasion and other publishing initiatives will fuel a return "to traditional margins" in the publishing division for the full year of 2008.
Licensing revenues were down even more sharply—largely as a result of a decline in net sales for the Spider-Man 3 joint venture with Sony, which fell from $56.9 in Q1 2007 to $29.7 in Q1 2008. While Marvel's Peter Cuneo noted that sell-through on Iron Man toys has been "excellent," he also admitted that the manufacturer Hasbro and retailers had been very conservative in both producing and ordering toys based on an "unproven" property, and Cuneo predicted that Iron Man merchandise would be a much bigger contributor the "next time around" (for Iron Man 2, which opens on April 30th 2010 see "Iron Man Sequel in 2010").
Marvel's guidance for 2008 does not include much in the way of revenue from the Iron Man movie—the bulk of Marvel's take from the first Marvel Studio's film will be recognized in 2009. Based on its experience in producing Iron Man and The Incredible Hulk, Marvel Studio's David Maisel revised upwards the production costs for films that were originally announced in the model that Marvel presented to industry analysts, from a range between $100 million to $135 million to somewhere between $135 to $165 million per film, while the studio found that P&A (Prints and Advertising) costs actually add $100 to $120 million per film. During the conference call Maisel admitted that the vast majority of the more than $300 million that Marvel Studios has spent on production reflected the costs of producing Iron Man and The Incredible Hulk.
Maisel remained bullish on the prospects for The Incredible Hulk, which he feels will be helped by the inclusion of a new trailer for the film at all the Iron Man screenings, and by news that Robert Downey, Jr. (as Tony Stark) will make an appearance in the new Hulk movie, which has generated some negative buzz based on reported creative differences between actor/writer Edward Norton and the studio (see "Trouble on Planet Hulk(ywood)?").