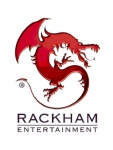 Rackham's Confrontation and AT-43 miniature lines were acquired by a new company, Rackham Entertainment SAS, on October 28th. Rackham Entertainment was founded by venture fund Entrepeneur Ventures and Lucas Velimirovic, who's the CEO of the new company.
Rackham SA had been under bankruptcy protection since August of last year (see "Rackham Enters Legal Protection Period"). Most recently, Rackham's lines had been distributed in North America by Fantasy Flight; that relationship ended last month (see "Fantasy Flight Ends Rackham Distribution").
The Rackham design studio had already designed the releases for the coming months; as a result, monthly releases for the next 12 months are already planned. Five boxed miniature groupings will be released simultaneously worldwide for each of the two Rackham universes (AT-43 and Confrontation) monthly beginning in November.
Rackham Entertainment has committed to maintain its retail prices at the same levels through the coming year, bucking a trend that has seen the world's largest miniature company enact a major price increase recently (see "Games Workshop Announces Price Increases").
Beyond its plans for a steady, reliable release schedule, Rackham also has several initiatives planned to support sales of its products and expand the exploitation of its universes. Retailer support will include limited edition figures for stores and a retail store locator on its Website.
Comic rights for the Rackham universes have been licensed to French publisher Soleil; Marvel is releasing some Soleil comics and collected graphic novels in the U.S. (see "Marvel to Publish Soleil Titles in English").
Rackham also plans board games based on its universes.