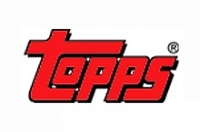 Topps will produce a trading card game based on
Free Realms
, an upcoming online game from Sony Online Entertainment, according to an announcement from the companies.
The games will interact, with the physical trading card game complementing the digital game in the online world.
Topps will kick off with two SKUs next spring: Passport to Free Realms Starter Pack, which will include physical and digital loot, price TBD; and Free Realms Booster Packs, 11 cards for $3.99 MSRP, with a loot card in every pack.
The online Free Realms world, currently in beta version, will be free, with subscriptions or micro-transactions available for acquiring in-game objects, etc. SOE hopes that social networking and other non-conflict activities in the game will broaden the potential audience. The online version of the Free Realms Trading Card Game is one aspect of the Free Realms online game.
Release of the online TCG and the Free Realms online game will be simultaneous. The online game is being produced for PC and Playstation platforms.
SOE is no newcomer to the interaction of tabletop and online gaming, going back to 2002 and the RPG based on its then flagship Everquest property (see "White Wolf to Publish Everquest RPG"). SOE also worked with Sabertooth on an Everquest II TCG (see "Sabertooth Nabs Everquest II CCG"), and with Comic Images on a Stargate CCG that interacted with SOE's Stargate online game (see "Stargate CCG in Two Versions").
Michael Eisner of Topps parent Tornante Group said of the deal, "We are thrilled to have the opportunity to partner with Sony Online Entertainment on Free Realms, a company that understands the relevance of cross-platform entertainment…."
The new TCG will represent a more aggressive move into the games category by Topps proper (the company recently shut down its WizKids division, see "Topps Shuts Down WizKids"). Topps had previously produced The Dozens, a CCG based on the humor of the Wayans Brothers (see "Topps Schedules Wayans CCG Project"), and recently released a Club Penguin TCG, based on the kids online game, which is being sold exclusively through Toys R Us. This will be the first time that we can recall Topps having two TCGs at the same time.