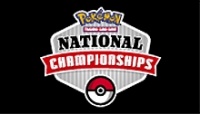 Pokemon USA has announced that the National Championship event for the Pokemon TCG, which has been held in conjunction with GAMA's Origins Game Fair, will become a stand-alone event. The 2009 Pokemon National Championship is scheduled for St. Louis the weekend of June 26th to 28th, directly opposite the dates for Origins, which is held in Columbus, Ohio.
Pokemon USA had held its National Championships at Origins for the past four years. The company thanked GAMA for its past support. "We would like to thank the Origins Game Fair and GAMA for their unwavering support of the Pokemon TCG over the last decade," its statement said.
GAMA was also speaking positively. "…[W]e're very happy that they are doing well and we still remain solid partners with Pokemon with our trade show, GTS,and with programs supporting the industry," GAMA Executive Director Anthony Gallela said. "…[W]e wish them luck… with their stand-alone event."
The Pokemon Nationals had been held in conjunction with Origins for the last four years; the event drew around 900 attendees in 2008, according to Gallela. The scheduling opposite the show was "the best they could arrange for in their new location," according to Gallela. The Pokemon World Championships, held in August, have also ended up against Gen Con on occasion.
Gallela said that Origins was attempting to convince Pokemon to sanction Pokemon TCG events at Origins in 2009.