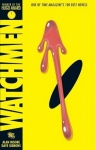 These are estimates of the sales on graphic novels by Diamond U.S. to comic specialty stores during February 2009.
For an overview and analysis of comic sales in February, see "'Obama' Comic on Top Again."
For an analysis of the dollar trends in February, see "Comics Down Slightly in February

."
For our estimates of actual sales by Diamond
U.S.
from comic specialty stores on comic books shipped during February, see "
Top 300 Comics Novels Actual--February 2009
."
TOP 300 GNs -- February 2009

Rank

Index

Title

Price

Pub

Est.Qty

1

11.20

WATCHMEN TP

$19.99

DC

12,466

2

6.04

BATMAN RIP DELUXE EDITION HC

$24.99

DC

6,730

3

5.50

SCOTT PILGRIM GN VOL 05 SP VS THE UNIVERSE

$11.95

ONI

6,127

4

4.90

ALL STAR SUPERMAN HC VOL 02

$19.99

DC

5,453

5

4.74

DMZ TP VOL 06 BLOOD IN THE GAME (MR)

$12.99

DC

5,275

6

4.07

DARKNESS ACCURSED TP VOL 01 DIRECT MARKET ED

$4.99

IMA

4,533

7

3.82

NARUTO TP VOL 34

$7.95

VIZ

4,255

8

3.75

HULK TP VOL 01 RED HULK

$19.99

MAR

4,175

9

2.97

MINI MARVELS TP SECRET INVASION DIGEST

$9.99

MAR

3,310

10

2.74

CAPTAIN AMERICA TP VOL 03 DEATH OF CAPTAIN AMERICA

$14.99

MAR

3,049

11

2.69

NARUTO TP VOL 35

$7.95

VIZ

2,993

12

2.65

NARUTO TP VOL 37

$7.95

VIZ

2,946

13

2.64

SAGA OF THE SWAMP THING HC BOOK 01 (MR)

$24.99

DC

2,940

14

2.53

STARMAN OMNIBUS HC VOL 02

$49.99

DC

2,818

15

2.52

SECRET INVASION TP THUNDERBOLTS

$19.99

MAR

2,801

16

2.50

STAR WARS LEGACY TP VOL 05

$15.95

DAR

2,788

17

2.49

SECRET INVASION TP RUNAWAYS YOUNG AVENGERS

$12.99

MAR

2,776

18

2.43

PUNISHER MAX TP VOL 11 GIRLS IN WHITE DRESSES (MR)

$16.99

MAR

2,705

19

2.39

SECRET INVASION TP FRONT LINE

$14.99

MAR

2,667

20

2.30

NOVA TP VOL 03 SECRET INVASION

$16.99

MAR

2,564

21

2.30

SECRET INVASION TP BLACK PANTHER

$12.99

MAR

2,559

22

2.28

CAPTAIN BRITAIN AND MI 13 TP VOL 01 SECRET INVASION

$15.99

MAR

2,544

23

2.18

BATMAN FALSE FACES TP

$14.99

DC

2,425

24

2.14

UNCANNY X-MEN NEW AGE TP VOL 01 END OF HISTORY

$12.99

MAR

2,379

25

2.13

SHOWCASE PRESENTS SUPERMAN FAMILY TP VOL 03

$16.99

DC

2,373

26

2.12

SECRET INVASION TP INCREDIBLE HERCULES

$14.99

MAR

2,356

27

2.09

TALES OF THE GREEN LANTERN CORPS TP VOL 01

$19.99

DC

2,331

28

2.05

ESSENTIAL CLASSIC X-MEN TP VOL 03

$16.99

MAR

2,282

29

2.01

SPIDER-MAN TP VOL 03 BRAND NEW DAY

$14.99

MAR

2,243

30

1.97

BATMAN AND THE OUTSIDERS THE SNARE TP

$14.99

DC

2,199

31

1.92

SWORD TP VOL 02 WATER (MR)

$14.99

IMA

2,143

32

1.87

TINY TITANS TP VOL 01 WELCOME TO THE TREEHOUSE

$12.99

DC

2,087

33

1.87

LEGEND OF ZELDA GN VOL 03

$7.99

VIZ

2,084

34

1.83

SUPERMAN CHRONICLES TP VOL 06

$14.99

DC

2,036

35

1.83

INDIANA JONES FURTHER ADV OMNIBUS TP VOL 01

$24.95

DAR

2,035

36

1.81

NARUTO TP VOL 36

$7.95

VIZ

2,014

37

1.80

WONDER WOMAN WHO IS WONDER WOMAN TP

$14.99

DC

1,999

38

1.79

DIANA PRINCE WONDER WOMAN TP VOL 04

$19.99

DC

1,993

39

1.72

MMW AMAZING SPIDER-MAN TP VOL 01

$24.99

MAR

1,917

40

1.70

TANGENT SUPERMANS REIGN TP VOL 01

$19.99

DC

1,897

41

1.66

AVENGERS INITIATIVE PREM HC VOL 03 SECRET INVASION

$19.99

MAR

1,845

42

1.62

SHOWCASE PRESENTS AQUAMAN TP VOL 03

$16.99

DC

1,802

43

1.61

STINKY GN

$12.95

RAW

1,792

44

1.61

SPIKE AFTER THE FALL HC VOL 01

$21.99

IDW

1,788

45

1.56

SUPERMAN CAMELOT FALLS TP VOL 02

$12.99

DC

1,741

46

1.53

AVENGERS TP NIGHTS OF WUNDAGORE

$16.99

MAR

1,699

47

1.46

MMW ATLAS ERA STRANGE TALES HC VOL 02

$59.99

MAR

1,628

48

1.45

ALAN MOORE THE COURTYARD GN COLOR PTG (MR)

$7.99

AVA

1,619

49

1.45

MPD PSYCHO TP VOL 08

$12.95

DAR

1,612

50

1.42

SAVAGE SWORD OF CONAN TP VOL 05

$19.95

DAR

1,586

51

1.40

ULTIMATE SPIDER-MAN HC VOL 10

$39.99

MAR

1,555

52

1.34

TRANSFORMERS ALL HAIL MEGATRON TP

$19.99

IDW

1,488

53

1.34

EERIE ARCHIVES HC VOL 01

$49.95

DAR

1,487

54

1.33

GARTH ENNIS BATTLEFIELDS TP VOL 01 NIGHT WITCHES

$12.99

DE

1,484

55

1.32

GRENDEL DEVILS REIGN TP

$19.95

DAR

1,465

56

1.31

SCOTT PILGRIM GN VOL 01 SP PRECIOUS LITTLE LIFE

$11.95

ONI

1,462

57

1.29

MMW MIGHTY THOR HC VOL 08

$54.99

MAR

1,436

58

1.28

WELCOME TO HOXFORD TP VOL 01

$19.99

IDW

1,423

59

1.27

CAPTAIN AMERICA PREM HC TRUTH

$24.99

MAR

1,419

60

1.27

SIMON DARK TP VOL 02 ASHES

$17.99

DC

1,413

61

1.26

30 DAYS OF NIGHT TP JUAREZ

$17.99

IDW

1,399

62

1.25

BATMAN THE KILLING JOKE SPECIAL ED HC

$17.99

DC

1,392

63

1.22

ETERNALS TP VOL 01 TO SLAY A GOD

$19.99

MAR

1,361

64

1.22

BLOOD PLUS GN VOL 05

$10.95

DAR

1,360

65

1.19

WALKING DEAD TP VOL 09 HERE WE REMAIN (MR)

$14.99

IMA

1,323

66

1.18

ONE PIECE TP VOL 20

$7.95

VIZ

1,317

67

1.18

X-MEN LEGACY TP SINS OF THE FATHER

$14.99

MAR

1,309

68

1.17

X-FACTOR PREM HC SECRET INVASION

$24.99

MAR

1,308

69

1.17

D GRAY MAN GN VOL 12

$7.99

VIZ

1,305

70

1.15

ROSARIO VAMPIRE GN VOL 05

$7.99

VIZ

1,276

71

1.11

APPLE ANTHOLOGY GN VOL 02 (MR)

$34.95

UDO

1,238

72

1.11

INVADERS CLASSIC TP VOL 03

$29.99

MAR

1,232

73

1.10

ATOMIC ROBO TP VOL 02

$19.95

RED

1,229

74

1.06

PUNISHER WAR JOURNAL PREM HC VOL 05 SECRET INVASION

$19.99

MAR

1,183

75

1.05

MARVEL EUROPE TP (MR)

$14.99

MAR

1,164

76

1.01

POKEMON DIAMOND & PEARL ADVENTURE GN VOL 03

$7.99

VIZ

1,124

77

1.00

TRANSFORMERS REVELATIONS TP

$17.99

IDW

1,119

78

1.00

TRANSFORMERS ANIMATED TP VOL 07

$7.99

IDW

1,118

79

1.00

MYSPACE DARK HORSE PRESENTS TP VOL 02

$19.95

DAR

1,113

80

0.99

VIGILANTE CITY LIGHTS PRAIRIE JUSTICE TP

$19.99

DC

1,101

81

0.98

MARVEL ADVENTURES AVENGERS TP VOL 08 DIGEST

$9.99

MAR

1,090

82

0.98

TRANSFORMERS WAR WITHIN OMNIBUS TP

$19.99

IDW

1,087

83

0.96

DEAN KOONTZS FRANKENSTEIN HC VOL 01 PRODIGAL SON

$22.95

DAB

1,065

84

0.94

BEANWORLD HC VOL 01 WAHOOLAZUMA

$19.95

DAR

1,047

85

0.92

JOKER HC

$19.99

DC

1,024

86

0.91

LOST BOYS REIGN OF FROGS TP (MR)

$12.99

DC

1,016

87

0.89

MOON KNIGHT PREM HC VOL 04 DEATH OF MARC SPECTOR

$24.99

MAR

988

88

0.88

AIR GEAR GN VOL 11 (MR)

$10.99

DEL

982

89

0.87

COMPLETE CHESTER GOULDS DICK TRACY HC VOL 06

$29.99

IDW

974

90

0.87

STAR TREK MIRROR IMAGES TP

$19.99

IDW

970

91

0.86

NAOKI URASAWA 20TH CENTURY BOYS GN VOL 01

$12.99

VIZ

962

92

0.85

PLUTO URASAWA X TEZUKA GN VOL 01

$12.99

VIZ

952

93

0.85

FABLES TP VOL 01 LEGENDS IN EXILE

$9.99

DC

944

94

0.84

SUPREME POWER PREM HC CONTACT

$24.99

MAR

932

95

0.83

EDEN TP VOL 11 ITS AN ENDLESS WORLD (MR)

$12.95

DAR

929

96

0.83

COMPLETE TERRY & THE PIRATES HC VOL 06 1945-1946

$49.99

IDW

927

97

0.82

Y THE LAST MAN TP VOL 01 UNMANNED

$12.99

DC

917

98

0.81

BLACK LAGOON GN VOL 04 (MR)

$12.99

VIZ

907

99

0.80

RAL OMEGA GRAD GN VOL 03

$7.99

VIZ

895

100

0.80

NEW AVENGERS TP VOL 08 SECRET INVASION BOOK 01

$14.99

MAR

889

101

0.78

ULTIMATE SPIDER-MAN TP VOL 21 WAR OF THE SYMBIOTES

$15.99

MAR

869

102

0.77

JOHNNY BOO HC VOL 02 TWINKLE POWER

$9.95

TOP

861

103

0.77

SKRULLS VS POWER PACK TP DIGEST

$9.99

MAR

856

104

0.77

MMW FANTASTIC FOUR TP VOL 01

$24.99

MAR

853

105

0.74

MIGHTY AVENGERS HC CHO CVR

$34.99

MAR

823

106

0.73

ARMY OF DARKNESS TP VOL 07 LONG ROAD HOME

$14.99

DE

812

107

0.72

PREACHER TP VOL 01 GONE TO TEXAS NEW EDITION (MR)

$14.99

DC

799

108

0.70

SECRET INVASION TP

$29.99

MAR

776

109

0.70

CLASSIC TRANSFORMERS TP VOL 03

$19.99

IDW

775

110

0.68

SANDMAN TP VOL 01 PRELUDES & NOCTURNES

$19.99

DC

757

111

0.67

MARVEL ILLUSTRATED TP TREASURE ISLAND

$14.99

MAR

742

112

0.66

WALKING DEAD TP VOL 01 DAYS GONE BYE

$9.99

IMA

736

113

0.65

EYESHIELD 21 TP VOL 24

$7.99

VIZ

724

114

0.65

WARHAMMER BLOOD OF THE EMPIRE OMNIBUS SC

$24.99

BOO

724

115

0.65

V FOR VENDETTA TP

$19.99

DC

723

116

0.64

BATMAN HUSH TP VOL 02

$12.99

DC

715

117

0.64

WALKING DEAD TP VOL 08 MADE TO SUFFER (MR)

$14.99

IMA

711

118

0.62

UMBRELLA ACADEMY APOCALYPSE SUITE TP

$17.95

DAR

690

119

0.61

FABLES TP VOL 02 ANIMAL FARM

$12.99

DC

681

120

0.60

STREETS OF GLORY TP (MR)

$19.99

AVA

673

121

0.60

BATTLE ROYALE ULTIMATE ED HC VOL 05 (OF 5) (MR)

$24.99

TOK

668

122

0.60

FAIRY TAIL GN VOL 05

$10.99

DEL

667

123

0.60

ESSENTIAL AVENGERS TP VOL 01

$16.99

MAR

665

124

0.59

BATMAN THE LONG HALLOWEEN TP

$19.99

DC

657

125

0.58

NEW BATTLESTAR GALACTICA BALTAR TP

$14.99

DE

647

126

0.58

Y THE LAST MAN TP VOL 02 CYCLES (MR)

$12.99

DC

647

127

0.58

SPARROW JIM MAHFOOD HC

$11.99

IDW

641

128

0.57

FALL OF CTHULHU TP VOL 04 GODWAR

$15.99

BOO

633

129

0.56

HE IS MY MASTER GN VOL 05 (MR)

$9.99

STM

628

130

0.56

TEEN TITANS GO TP VOL 02 HEROES ON PATROL

$6.99

DC

620

131

0.54

MARVEL 1985 PREM HC

$24.99

MAR

600

132

0.54

JESUS HATES ZOMBIES GN EXP ED (MR)

$14.95

ALT

596

133

0.53

Y THE LAST MAN TP VOL 03 ONE SMALL STEP (MR)

$12.99

DC

589

134

0.52

OTOMEN GN VOL 01

$8.99

VIZ

584

135

0.52

ARKHAM ASYLUM ANNIVERSARY ED SC (MR)

$17.99

DC

581

136

0.51

BATMAN DARK KNIGHT RETURNS TP

$14.99

DC

573

137

0.51

WALKING DEAD TP VOL 06 SORROWFUL LIFE (MR)

$12.99

IMA

572

138

0.51

HELL GIRL GN VOL 05

$10.99

DEL

570

139

0.51

PRINCESS RESURRECTION GN VOL 05

$10.99

DEL

569

140

0.51

BATMAN YEAR ONE DELUXE SC

$14.99

DC

565

141

0.51

BOYS TP VOL 01 NAME OF THE GAME (MR)

$16.99

DE

563

142

0.51

BTVS SEASON 8 TP VOL 02 NO FUTURE FOR YOU

$15.95

DAR

563

143

0.50

Y THE LAST MAN TP VOL 04 SAFEWORD (MR)

$12.99

DC

558

144

0.50

CTHULHU TALES TP VOL 03 CHAOS OF THE MIND

$15.99

BOO

557

145

0.50

HAYATE COMBAT BUTLER TP VOL 10

$9.99

VIZ

555

146

0.50

BOYS TP VOL 03 GOOD FOR THE SOUL (MR)

$19.99

DE

553

147

0.50

FABLES TP VOL 04 MARCH OF THE WOODEN SOLDIERS (MR)

$17.99

DC

553

148

0.50

HANK KETCHAMS COMPLETE DENNIS THE MENACE 1959-1960 HC 05

$24.99

FAN

553

149

0.49

100 BULLETS TP VOL 01 FIRST SHOT LAST CALL

$9.99

DC

549

150

0.48

RASL TP VOL 01 DRIFT (MR)

$13.00

CAR

540

151

0.48

WALKING DEAD TP VOL 07 THE CALM BEFORE (MR)

$12.99

IMA

535

152

0.48

KINGDOM COME TP NEW EDITION

$17.99

DC

532

153

0.48

BATMAN THE MAN WHO LAUGHS TP

$14.99

DC

531

154

0.47

DAWN 2008 CONVENTION SKETCH BOOK LTD SIGNED SC

$20.00

LIN

527

155

0.47

PARASYTE GN VOL 06 (OF 8) (MR)

$12.99

DEL

526

156

0.47

BATMAN HUSH TP VOL 01

$12.99

DC

525

157

0.47

Y THE LAST MAN TP VOL 06 GIRL ON GIRL (MR)

$12.99

DC

520

158

0.46

Y THE LAST MAN TP VOL 05 RING OF TRUTH (MR)

$14.99

DC

513

159

0.46

FABLES TP VOL 03 STORYBOOK LOVE (MR)

$14.99

DC

507

160

0.45

INCREDIBLE HERCULES PREM HC LOVE & WAR

$19.99

MAR

500

161

0.45

ROBERTS TP

$14.99

IMA

500

162

0.45

SABRE 30TH ANN HC (MR)

$14.99

DES

498

163

0.45

SKELEBUNNIES GN

$10.95

SLA

497

164

0.44

PREACHER TP VOL 02 UNTIL THE END OF THE WORLD NEW EDITION

$14.99

DC

495

165

0.44

BEST OF VAMPIRELLA TP VOL 03 MORRISON & MILLAR

$24.95

HAR

489

166

0.44

STAR WARS CLONE WARS ADVENTURES TP VOL 01

$6.95

DAR

489

167

0.44

FABLES TP VOL 05 THE MEAN SEASONS (MR)

$14.99

DC

487

168

0.44

TAIL OF THE MOON TP VOL 15

$8.99

VIZ

485

169

0.43

HIGHLANDER WAY OF THE SWORD TP

$14.99

DE

483

170

0.43

BOYS OVER FLOWERS TP VOL 34

$9.99

VIZ

477

171

0.43

Y THE LAST MAN TP VOL 08 KIMONO DRAGONS (MR)

$14.99

DC

475

172

0.43

KAMICHAMA KARIN-CHU GN VOL 03

$10.99

DEL

474

173

0.42

CRAYON SHINCHAN VOL 07 (MR)

$7.99

DC

471

174

0.42

BTVS SEASON 8 TP VOL 03 WOLVES AT THE GATE

$15.95

DAR

469

175

0.42

HOUSE OF MYSTERY TP VOL 01 ROOM AND BOREDOM (MR)

$9.99

DC

469

176

0.42

SPIDER-GIRL TP VOL 10 SEASON OF SERPENT DIGEST

$9.99

MAR

465

177

0.42

SLAM DUNK GN VOL 02

$7.99

VIZ

463

178

0.41

TEZUKAS BLACK JACK PX HC VOL 03

$24.95

RAN

459

179

0.41

DRAGON DRIVE TP VOL 12

$7.99

VIZ

455

180

0.41

Y THE LAST MAN TP VOL 10 WHYS AND WHEREFORES (MR)

$14.99

DC

455

181

0.40

Y THE LAST MAN TP VOL 07 PAPER DOLLS (MR)

$14.99

DC

450

182

0.40

FABLES TP VOL 10 THE GOOD PRINCE (MR)

$17.99

DC

449

183

0.40

WALKING DEAD TP VOL 02 MILES BEHIND US (MR)

$12.99

IMA

448

184

0.40

SANDMAN TP VOL 03 DREAM COUNTRY

$14.99

DC

447

185

0.40

ASHLEY WOODS 96 NUDES HC (MR)

$29.99

IDW

441

186

0.39

BONE COLOR ED SC VOL 09 CROWN OF HORNS

$9.99

CAR

434

187

0.39

BTVS SEASON 8 TP VOL 01 LONG WAY HOME

$15.95

DAR

429

188

0.38

Y THE LAST MAN TP VOL 09 MOTHERLAND (MR)

$14.99

DC

428

189

0.38

ALL STAR SUPERMAN TP VOL 01

$12.99

DC

423

190

0.38

BOYS TP VOL 02 GET SOME (MR)

$19.99

DE

422

191

0.38

BUFFY THE VAMPIRE SLAYER OMNIBUS TP VOL 06

$24.95

DAR

420

192

0.38

SANDMAN TP VOL 02 THE DOLLS HOUSE

$19.99

DC

420

193

0.37

MAGIC TOUCH GN VOL 01

$8.99

VIZ

416

194

0.37

LOEG VOL ONE TP

$14.99

DC

412

195

0.37

HOSHIN ENGI TP VOL 11

$7.99

VIZ

407

196

0.36

I SAW YOU COMICS INSPIRED BY REAL LIFE MISSED CONNECTIONS

$12.95

RAN

402

197

0.36

JUSTICE TP VOL 03

$14.99

DC

402

198

0.36

SUPERMAN RED SON TP

$17.99

DC

397

199

0.35

JUSTICE LEAGUE UNLIMITED JAM PACKED ACTION TP

$7.99

DC

388

200

0.35

PREACHER TP VOL 03 PROUD AMERICANS NEW EDITION (MR)

$14.99

DC

387

201

0.34

WATCHMEN HC

$39.99

DC

383

202

0.34

JIHAI VOL 01

$9.99

DC

382

203

0.34

BATTLE VIXENS GN VOL 14 (OF 14) (MR)

$9.99

TOK

381

204

0.34

FLAME OF RECCA TP VOL 30

$9.99

VIZ

381

205

0.34

ALL STAR BATMAN AND ROBIN THE BOY WONDER HC VOL 01

$24.99

DC

376

206

0.34

DARK TOWER LONG ROAD HOME HC

$24.99

MAR

376

207

0.34

PREACHER TP VOL 04 ANCIENT HISTORY NEW EDITION (MR)

$14.99

DC

374

208

0.33

X-MEN TP MESSIAH COMPLEX

$29.99

MAR

373

209

0.33

BATMAN DARK VICTORY TP

$19.99

DC

371

210

0.33

BODY GN VOL 04

$8.99

VIZ

371

211

0.33

FABLES TP VOL 11 WAR AND PIECES (MR)

$17.99

DC

368

212

0.33

ULTIMATES 3 PREM HC WHO KILLED SCARLET WITCH

$24.99

MAR

364

213

0.33

MISSING THE BOAT GN

$18.99

IMA

362

214

0.32

WALLFLOWER GN VOL 18 (MR)

$10.99

DEL

360

215

0.32

JUSTICE TP VOL 01

$14.99

DC

359

216

0.32

NORA LAST CHRONICLE OF DEVILDOM GN VOL 03

$7.99

VIZ

358

217

0.32

CIVIL WAR TP

$24.99

MAR

355

218

0.32

RUNAWAYS TP VOL 01 PRIDE AND JOY DIGEST

$7.99

MAR

355

219

0.32

WALKING DEAD HC VOL 03 (MR)

$29.99

IMA

355

220

0.32

NORTHLANDERS TP VOL 01 SVEN THE RETURNED (MR)

$9.99

DC

354

221

0.32

HULK WWH TP

$24.99

MAR

353

222

0.32

LEGEND OF ZELDA GN VOL 01

$7.99

VIZ

353

223

0.32

FABLES TP VOL 06 HOMELANDS (MR)

$14.99

DC

352

224

0.31

JACK OF FABLES TP VOL 04 AMERICANA (MR)

$14.99

DC

349

225

0.31

100 BULLETS TP VOL 12 DIRTY (MR)

$12.99

DC

348

226

0.31

LOVE ROUND GN (MR)

$12.95

AUR

348

227

0.31

KEKKAISHI GN VOL 16

$9.99

VIZ

346

228

0.31

FABLES TP VOL 09 SONS OF EMPIRE (MR)

$17.99

DC

341

229

0.30

FABLES TP VOL 07 ARABIAN NIGHTS AND DAYS (MR)

$14.99

DC

338

230

0.30

08 GRAPHIC DIARY OF THE CAMPAIGN TRAIL GN

$17.95

RAN

337

231

0.30

LOEG VOL TWO TP

$14.99

DC

337

232

0.30

HAPPY HAPPY CLOVER GN VOL 01

$7.99

VIZ

335

233

0.30

CRIMINAL TP VOL 01 COWARD (MR)

$14.99

MAR

334

234

0.30

VIOLENT MESSIAHS TP VOL 02 LAMENTING PAIN

$19.99

IDW

333

235

0.30

WARHAMMER FIRE & HONOR TP

$16.99

BOO

333

236

0.30

SCOTT PILGRIM GN VOL 02 VS THE WORLD

$11.95

ONI

332

237

0.30

STAR WARS CLONE WARS ADVENTURES TP VOL 03

$6.95

DAR

330

238

0.30

SANDMAN TP VOL 05 A GAME OF YOU

$19.99

DC

329

239

0.30

UNLOVEABLE HC GN

$22.99

FAN

329

240

0.29

PREACHER TP VOL 07 SALVATION NEW EDITION (MR)

$17.99

DC

328

241

0.29

O PARTS HUNTER TP VOL 14

$9.99

VIZ

327

242

0.29

HELLBOY TP VOL 01 SEED OF DESTRUCTION

$17.95

DAR

324

243

0.29

FABLES TP VOL 08 WOLVES (MR)

$17.99

DC

323

244

0.29

PREACHER TP VOL 05 DIXIE FRIED NEW EDITION (MR)

$14.99

DC

323

245

0.29

JLA AVENGERS TP

$19.99

DC

321

246

0.29

INCREDIBLE HULK TP VOL 04 ABOMINABLE

$11.99

MAR

320

247

0.29

X-FORCE TP VOL 01 ANGELS DEMONS

$15.99

MAR

320

248

0.29

NIGHTMARE INSPECTOR YUMEKUI KENBUN GN VOL 06

$9.99

VIZ

319

249

0.28

DMZ TP VOL 01 ON THE GROUND (MR)

$9.99

DC

317

250

0.28

KAZE HIKARU GN VOL 12

$8.99

VIZ

317

251

0.28

MIXTAPE HC VOL 03

$24.99

IMA

317

252

0.28

INFINITE CRISIS TP

$14.99

DC

313

253

0.28

ZOMBIE LOAN TP VOL 05

$10.99

HAC

312

254

0.28

DOROTHEA VOL 04 (MR)

$12.99

DC

311

255

0.28

TRINITY BLOOD GN VOL 09 (OF 10) (MR)

$9.99

TOK

311

256

0.28

SANDMAN TP VOL 04 SEASON OF MISTS

$19.99

DC

309

257

0.27

BATMAN DARK KNIGHT STRIKES AGAIN TP

$19.99

DC

303

258

0.27

JUSTICE LEAGUE ADVENTURES TP VOL 02 FRIENDS AND FOES

$6.95

DC

302

259

0.27

DAN DARE OMNIBUS HC VOL 01 US ED

$29.99

DE

296

260

0.26

GIMMICK GN VOL 05

$9.99

VIZ

294

261

0.26

BATMAN GOTHAM UNDERGROUND TP

$19.99

DC

293

262

0.26

BLACK PANTHER ENEMY OF THE STATE TP

$16.95

MAR

293

263

0.26

ORANGE GN (MR)

$14.99

TOK

291

264

0.26

MUHYO ROJIS BUREAU SUPER INVEST TP VOL 09

$7.99

VIZ

289

265

0.26

PREACHER TP VOL 06 WAR IN THE SUN NEW EDITION (MR)

$17.99

DC

288

266

0.26

THOR BY J MICHAEL STRACZYNSKI TP VOL 01

$14.99

MAR

288

267

0.26

DEVILS PANTIES GN VOL 03 (MR)

$20.00

DDP

287

268

0.26

WOLVERINE ORIGINS TP VOL 01 BORN IN BLOOD

$13.99

MAR

287

269

0.26

GREEN LANTERN HC VOL 01 THE SINESTRO CORPS WAR

$24.99

DC

286

270

0.26

WALKING DEAD TP VOL 03 SAFETY BEHIND BARS

$12.99

IMA

285

271

0.25

SUPERMAN DEATH OF SUPERMAN TP

$9.99

DC

280

272

0.25

SCALPED TP VOL 01 INDIAN COUNTRY (MR)

$9.99

DC

279

273

0.25

SERENITY TP

$9.95

DAR

279

274

0.25

WATCHMEN THE ABSOLUTE EDITION HC

$75.00

DC

279

275

0.25

STEEL FIST RIKU VOL 03

$9.99