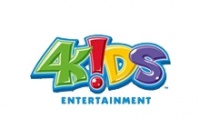 Shares of children's licensing powerhouse 4Kids Entertainment dropped by nearly 30% and hit a 10-year low after the company reported its Q4 earnings on Monday. In Q3 4Kids sold $7.3 million worth of Chaotic trading cards, but Chaotic TCG sales fell off the table to just $.5 million in Q4, a drop-off that 4Kids' CEO and Chairman Alfred E. Kahn attributed to returns--"This decline in sales is primarily due to retailers and distributors reducing, canceling or returning orders in an effort to reduce their inventory." The returns triggered an increase in 4Kids' reserve for returns and led the company to take a $3 million write-down on its trading card inventory.
Still Kahn remained bullish on the future of the Chaotic TCG citing improvements in the interactive game's Website that were just completed earlier this month and a rollout of the game in the UK, France, and Germany during the first half of this year. With sales for the year of $15.3 million Kahn argued that "Despite the fourth quarter sales numbers, Chaotic finished the year as the number three selling trading card game in the U.S. behind Pokémon and Yu-Gi-Oh!."
4Kids losses for Q4 2008 were $19.6 million versus $16.8 million in Q4 2007 and $5.3 million in Q3 2008. Kahn called 4Kids' results for 2008 "extremely disappointing," but noted, "we implemented significant cost cutting initiatives in the fourth quarter of 2008 and the first quarter of 2009 that we expect to reduce our operating costs by $25 million in 2009 as compared with 2008" (see "4Kids Cuts Staff").
The current recession, which slammed into the U.S. economy with full force in the fourth quarter of 2008, has affected different segments of the entertainment industry in different ways. Movie admissions are up, while other categories have been damaged to varying degrees. 4Kids' Kahn believes that the sharp economic downturn in Q4 and its accompanying severe decline in consumer confidence were responsible for the decline in the company's trading card and licensing revenues.