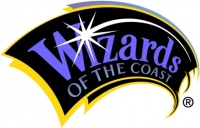 Wizards of the Coast has filed three lawsuits in the U.S. District Court for the Western District of Washington against eight defendants located in the United States, Poland and the Philippines alleging copyright infringement of its recently released Dungeons & Dragons Player's Handbook 2. The lawsuit contends that the defendants illegally distributed the Player's Handbook 2 via free file-sharing Websites, and that these uploads resulted in a substantial number of lost sales and revenue for Wizards of the Coast.
WotC President Greg Leeds commented: "Violations of our copyrights and piracy of our products hurt not only Wizards of the Coast's financial health but also the health of whole gaming community including retailers and players. We have brought these suits to stop the illegal activities of these defendants, and to deter future unauthorized and unlawful file-sharing."
The complaint alleges that one or more of the defendants purchased digital copies of the Player's Handbook 2 and then illegally posted them on free file-sharing sites. While Internet piracy of movies and music have both received major attention over the past decade, illegal Web-based posting and downloading of printed material, though less well known, has become an increasing problem for publishers. Manga publishers in particular are trying to shrink the gap between when manga titles are released in Japan and when English translated versions are available here in order to forestall the posting of unauthorized and illegal online scanlations of manga. And U.S. tabletop RPG publishers, many of whom have been quick to move to PDF sales, also fight a constant battle against filesharing sites that have free copies of material the publishers are trying to sell.
WotC also ended all sales of PDF editions of its products Monday (see "WotC Ends PDF Download Sales").