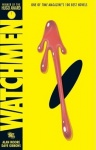 These are estimates of the sales on graphic novels by Diamond U.S. to comic specialty stores during March 2009.
For an overview and analysis of comic sales in March, see "No Comic Over 100K in March."
For an analysis of the dollar trends in March, see "Not Bad Considering...

."
For our estimates of actual sales by Diamond
U.S.
from comic specialty stores on comic books shipped during March, see "
Top 300 Comics Novels Actual--March 2009
."
TOP 300 GNs -- March 2009

Rank

Index

Title

Price

Pub

Est.Qty

1

35.07

WATCHMEN TP

$19.99

DC

32,132

2

15.78

STAND CAPTAIN TRIPS PREM HC BERMEJO ED

$24.99

MAR

14,460

3

5.43

JACK OF FABLES TP VOL 05 TURNING PAGES (MR)

$14.99

DC

4,976

4

4.70

ALAN MOORE LIGHT OF THY COUNTENANCE GN (MR)

$ 7.99

AVA

4,302

5

4.32

FRUITS BASKET GN VOL 22 (OF 23)

$10.99

TOK

3,961

6

4.27

INVINCIBLE IRON MAN TP VOL 01 FIVE NIGHTMARES

$19.99

MAR

3,908

7

4.21

NARUTO TP VOL 40

$ 7.95

VIZ

3,856

8

4.20

NARUTO TP VOL 38

$ 7.95

VIZ

3,852

9

4.19

NARUTO TP VOL 41

$ 7.95

VIZ

3,836

10

4.16

AMERICAN JESUS TP VOL 01 CHOSEN (MR)

$ 9.99

IMA

3,815

11

4.08

POWERS TP VOL 12 COOLEST DEAD SUPERHEROES

$24.99

MAR

3,738

12

4.00

NARUTO TP VOL 39

$ 7.95

VIZ

3,666

13

3.94

BLEACH TP VOL 26

$ 7.95

VIZ

3,609

14

3.87

WOLVERINE ORIGIN TP

$16.99

MAR

3,545

15

3.77

MIGHTY AVENGERS TP VOL 03 SECRET INVASION BOOK 01

$14.99

MAR

3,458

16

3.77

DAREDEVIL TP LADY BULLSEYE

$16.99

MAR

3,450

17

3.74

SUPERMAN BRAINIAC HC

$19.99

DC

3,428

18

3.58

SECRET INVASION TP X-MEN

$14.99

MAR

3,279

19

3.49

AIR TP VOL 01 LETTERS FROM LOST COUNTRIES (MR)

$ 9.99

DC

3,195

20

3.49

BERSERK TP VOL 28

$13.95

DAR

3,194

21

3.45

TRANSMETROPOLITAN TP VOL 01 BACK ON THE STREET (MR)

$14.99

DC

3,164

22

3.35

SCOTT PILGRIM GN VOL 05 SP VS THE UNIVERSE

$11.95

ONI

3,069

23

3.28

SECRET INVASION TP INHUMANS

$14.99

MAR

3,001

24

3.26

DEADPOOL PREM HC VOL 01 SECRET INVASION

$19.99

MAR

2,985

25

3.24

SECRET INVASION TP AMAZING SPIDER-MAN

$14.99

MAR

2,972

26

3.22

SAVAGE SWORD OF CONAN TP VOL 05

$19.95

DAR

2,948

27

3.16

NEW AVENGERS TP VOL 08 SECRET INVASION BOOK 01

$14.99

MAR

2,899

28

3.16

SECRET INVASION TP THOR

$14.99

MAR

2,894

29

3.01

FANTASTIC FOUR TP WORLDS GREATEST

$19.99

MAR

2,754

30

2.98

SUPERMAN BATMAN ENEMIES AMONG US TP

$12.99

DC

2,727

31

2.95

NARUTO TP VOL 36

$ 7.95

VIZ

2,704

32

2.93

WOLVERINE BY CLAREMONT & MILLER TP

$16.99

MAR

2,685

33

2.89

WOLVERINE TP WEAPON X

$16.99

MAR

2,649

34

2.85

JOKER HC

$19.99

DC

2,613

35

2.84

ANGEL AFTER THE FALL HC VOL 03

$24.99

IDE

2,599

36

2.77

SHOWCASE PRESENTS JUSTICE LEAGUE OF AMERICA TP VOL 04

$16.99

DC

2,542

37

2.73

WALKING DEAD TP VOL 09 HERE WE REMAIN (MR)

$14.99

IMA

2,504

38

2.73

BATMAN CHRONICLES TP VOL 07

$14.99

DC

2,500

39

2.69

BATMAN HAUNTED GOTHAM TP

$19.99

DC

2,469

40

2.69

PERRY BIBLE FELLOWSHIP ALMANACK HC

$24.95

DAR

2,469

41

2.56

WALKING DEAD TP VOL 01 DAYS GONE BYE

$ 9.99

IMA

2,346

42

2.46

GUARDIANS OF GALAXY TP VOL 01 LEGACY

$16.99

MAR

2,258

43

2.36

SHAZAM MONSTER SOCIETY OF EVIL TP

$19.99

DC

2,166

44

2.29

SECRET INVASION TP WHO DO YOU TRUST

$19.99

MAR

2,094

45

2.25

RUNAWAYS PREM HC DEAD WRONG

$19.99

MAR

2,064

46

2.20

MS MARVEL TP VOL 05 SECRET INVASION

$14.99

MAR

2,012

47

2.17

LOSERS BY JACK KIRBY HC

$39.99

DC

1,988

48

2.14

SHOWCASE PRESENTS AMBUSH BUG TP VOL 01

$16.99

DC

1,958

49

2.12

ANNA MERCURY TP VOL 01 THE CUTTER (MR)

$19.99

AVA

1,945

50

2.11

NARUTO TP VOL 37

$ 7.95

VIZ

1,932

51

2.10

COURTNEY CRUMRIN TP VOL 04 MONSTROUS HOLIDAY

$11.95

ONI

1,928

52

2.08

OFF HB MARVEL UNIV A TO Z PREM HC VOL 07

$24.99

MAR

1,902

53

2.07

BATMAN RIP DELUXE EDITION HC

$24.99

DC

1,896

54

2.04

SONIC THE HEDGEHOG ARCHIVES TP VOL 10

$ 7.95

ARC

1,869

55

2.02

WARCRAFT LEGENDS GN VOL 03 (OF 5)

$10.99

TOK

1,850

56

1.94

SECRET INVASION TP NEW WARRIORS

$24.99

MAR

1,779

57

1.92

MMW X-MEN TP VOL 01

$24.99

MAR

1,762

58

1.87

PUNISHER WAR JOURNAL TP VOL 04

$16.99

MAR

1,717

59

1.87

SANDMAN MYSTERY THEATRE TP VOL 07 MIST & PHANTOM (MR)

$19.99

DC

1,716

60

1.87

BATMAN THE KILLING JOKE SPECIAL ED HC

$17.99

DC

1,713

61

1.85

NARUTO TP VOL 35

$ 7.95

VIZ

1,696

62

1.82

ESSENTIAL POWER MAN AND IRON FIST TP VOL 02

$19.99

MAR

1,671

63

1.81

SECRET INVASION TP

$29.99

MAR

1,662

64

1.80

JUSTICE LEAGUE INTERNATIONAL HC VOL 04

$24.99

DC

1,647

65

1.74

JUSTICE LEAGUE INTERNATIONAL TP VOL 01

$17.99

DC

1,593

66

1.71

ALL STAR SUPERMAN HC VOL 02

$19.99

DC

1,566

67

1.69

TSUBASA GN VOL 01 (OF 3) THOSE WITH WINGS (TKP) (MR)

$14.99

TOK

1,546

68

1.69

CATWOMAN THE LONG ROAD HOME TP

$17.99

DC

1,545

69

1.68

IMMORTAL IRON FIST PREM HC VOL 04 MORTAL IRON FIST

$19.99

MAR

1,543

70

1.68

V FOR VENDETTA TP

$19.99

DC

1,539

71

1.66

SQUADRON SUPREME TP PRE WAR YEARS

$16.99

MAR

1,523

72

1.62

SONIC THE HEDGEHOG ARCHIVES TP VOL 00 BEGINNING

$ 7.95

ARC

1,483

73

1.62

BATMAN DARK KNIGHT RETURNS TP

$14.99

DC

1,482

74

1.61

SHE-HULK TP VOL 07 HERE TODAY

$14.99

MAR

1,473

75

1.58

BEN TEN ALIEN FORCE GN VOL 01 BEN 10 RETURNS

$ 7.99

RAN

1,445

76

1.58

CLASSIC GI JOE TP VOL 02

$19.99

IDE

1,444

77

1.56

SQUADRON SUPREME TP VOL 01 POWER TO THE PEOPLE

$16.99

MAR

1,433

78

1.50

X-MEN FIRST CLASS TP WONDER YEARS

$19.99

MAR

1,370

79

1.49

SIMPSONS COMICS TP VOL 17 HIT THE ROAD

$15.95

BON

1,364

80

1.49

CLAYMORE TP VOL 14

$ 7.99

VIZ

1,361

81

1.48

OH MY GODDESS RTL TP VOL 11

$10.95

DAR

1,352

82

1.48

WONDER WOMAN THE ENDS OF THE EARTH HC

$24.99

DC

1,352

83

1.47

X-MEN LEGACY TP SINS OF THE FATHER

$14.99

MAR

1,350

84

1.47

FABLES TP VOL 11 WAR AND PIECES (MR)

$17.99

DC

1,346

85

1.46

STARMAN OMNIBUS HC VOL 02

$49.99

DC

1,337

86

1.46

BTVS SEASON 8 TP VOL 03 WOLVES AT THE GATE

$15.95

DAR

1,334

87

1.45

FRANKLIN RICHARDS TP NOT SO SECRET INVASION DIGEST

$ 9.99

MAR

1,332

88

1.42

HULK SKAAR SON OF HULK PREM HC VOL 01

$29.99

MAR

1,305

89

1.42

BATMAN HUSH TP VOL 02

$12.99

DC

1,300

90

1.41

Y THE LAST MAN TP VOL 01 UNMANNED

$12.99

DC

1,295

91

1.39

SPIDER-MAN PREM HC CRIME AND PUNISHER

$19.99

MAR

1,278

92

1.39

COMPLETE PEANUTS HC 1971-1972 VOL 11

$28.99

FAN

1,269

93

1.38

FABLES TP VOL 01 LEGENDS IN EXILE

$ 9.99

DC

1,262

94

1.35

FLASH ARCHIVES HC VOL 05

$49.99

DC

1,234

95

1.28

SUPER FRIENDS FOR JUSTICE TP

$12.99

DC

1,174

96

1.28

SANDMAN TP VOL 01 PRELUDES & NOCTURNES

$19.99

DC

1,173

97

1.28

NEW MUTANTS CLASSIC TP VOL 04

$24.99

MAR

1,171

98

1.27

NANA TP VOL 15 (MR)

$ 8.99

VIZ

1,159

99

1.26

WALKING DEAD TP VOL 03 SAFETY BEHIND BARS

$14.99

IMA

1,153

100

1.26

WATCHMEN HC

$39.99

DC

1,153

101

1.25

TEEN TITANS SPOTLIGHT CYBORG TP

$19.99

DC

1,144

102

1.24

AMERICAN FLAGG DEFINITIVE COLL TP VOL 02

$19.99

IMA

1,139

103

1.24

WALKING DEAD TP VOL 05 BEST DEFENSE (MR)

$12.99

IMA

1,133

104

1.23

BRAVE AND THE BOLD HC VOL 03 DEMONS AND DRAGONS

$24.99

DC

1,125

105

1.22

HACK SLASH TP VOL 05 (MR)

$18.99

DEV

1,122

106

1.21

GOLDEN AGE SHEENA QUEEN O/T JUNGLE TP 02

$18.99

DEV

1,109

107

1.21

CAPTAIN AMERICA TP VOL 03 DEATH OF CAPTAIN AMERICA

$14.99

MAR

1,106

108

1.18

BLACK CAT TP VOL 19

$ 7.99

VIZ

1,080

109

1.17

WAR THAT TIME FORGOT TP VOL 01

$17.99

DC

1,074

110

1.15

SOLEIL SAMURAI HC VOL 01 LEGEND

$24.99

MAR

1,057

111

1.15

COMPLETE JUST A PILGRIM HC

$29.99

DYN

1,052

112

1.14

TUROK SON OF STONE ARCHIVES HC VOL 01

$49.95

DAR

1,047

113

1.14

CHECKMATE CHIMERA TP

$17.99

DC

1,045

114

1.14

Y THE LAST MAN TP VOL 10 WHYS AND WHEREFORES (MR)

$14.99

DC

1,043

115

1.08

GENTLEMENS ALLIANCE TP VOL 09

$ 8.99

VIZ

994

116

1.08

AVENGERS PREM HC HAWKEYE

$24.99

MAR

990

117

1.08

DC LIBRARY LOSH LIFE AND DEATH OF FERRO LAD HC

$39.99

DC

990

118

1.08

KABUKI HC ALCHEMY (MR)

$29.99

MAR

990

119

1.08

CODE GEASS LELOUCH OF THE REBELLION GN VOL 03

$10.99

BAN

987

120

1.08

MMW FANTASTIC FOUR TP VOL 01

$24.99

MAR

985

121

1.07

MADMAN ATOMIC COMICS TP VOL 02

$19.99

IMA

979

122

1.06

Y THE LAST MAN TP VOL 02 CYCLES (MR)

$12.99

DC

967

123

1.05

SECRET HISTORY OF THE AUTHORITY HAWKSMOOR TP

$19.99

DC

966

124

1.04

SAMURAI DEEPER KYO GN VOL 33 (OF 38) (MR)

$10.99

TOK

949

125

1.03

BTVS SEASON 8 TP VOL 01 LONG WAY HOME

$15.95

DAR

946

126

1.03

PREACHER TP VOL 01 GONE TO TEXAS NEW EDITION (MR)

$14.99

DC

941

127

1.02

AVENGERS DISASSEMBLED HC IRON MAN THOR CAPT AMERICA

$49.99

MAR

938

128

1.02

Y THE LAST MAN TP VOL 03 ONE SMALL STEP (MR)

$12.99

DC

930

129

1.01

SPIDER-MAN LOVES MARY JANE PREM HC VOL 01 JINX

$19.99

MAR

923

130

1.01

BATMAN THE LONG HALLOWEEN TP

$19.99

DC

921

131

1.00

A DRIFTING LIFE TP (MR)

$29.95

DRA

913

132

0.99

FABLES TP VOL 02 ANIMAL FARM

$12.99

DC

904

133

0.98

SHAMAN KING TP VOL 21

$ 7.95

VIZ

897

134

0.97

LOEG VOL ONE TP

$14.99

DC

888

135

0.96

APPLESEED TP VOL 04 PROMETHEAN BALANCE 3RD ED

$14.95

DAR

880

136

0.95

NARUTO TP VOL 01

$ 7.95

VIZ

872

137

0.94

WATCHMEN THE ABSOLUTE EDITION HC (JUN050406)

$75.00

DC

857

138

0.93

WALKING DEAD TP VOL 08 MADE TO SUFFER (MR)

$14.99

IMA

854

139

0.91

MS MARVEL PREM HC VOL 06 ASCENSION

$19.99

MAR

830

140

0.90

100 BULLETS TP VOL 01 FIRST SHOT LAST CALL

$ 9.99

DC

828

141

0.90

UMBRELLA ACADEMY APOCALYPSE SUITE TP

$17.95

DAR

828

142

0.90

CIVIL WAR TP

$24.99

MAR

824

143

0.90

BTVS SEASON 8 TP VOL 02 NO FUTURE FOR YOU

$15.95

DAR

822

144

0.88

PLUTO URASAWA X TEZUKA GN VOL 02

$12.99

VIZ

809

145

0.88

MARVEL ADVENTURES FF TP DOOMED DIGEST

$ 9.99

MAR

807

146

0.88

Y THE LAST MAN TP VOL 04 SAFEWORD (MR)

$12.99

DC

803

147

0.88

SCOTT PILGRIM GN VOL 01 SP PRECIOUS LITTLE LIFE (MAY042851)

$11.95

ONI

802

148

0.86

ALL STAR SUPERMAN TP VOL 01

$12.99

DC

788

149

0.86

TRANSFORMERS BEAST WARS OMNIBUS TP

$24.99

IDE

786

150

0.85

CRIMINAL TP VOL 04 BAD NIGHT (MR)

$14.99

MAR

781

151

0.85

1001 ARABIAN NIGHTS ADVENTURES OF SINBAD TP VOL 01

$15.99

ZEN

780

152

0.84

SCOTT PILGRIM GN VOL 04 SP GETS IT TOGETHER (JUN073779)

$11.95

ONI

771

153

0.84

Y THE LAST MAN TP VOL 06 GIRL ON GIRL (MR)

$12.99

DC

768

154

0.84

UNCANNY X-MEN NEW AGE TP VOL 01 END OF HISTORY

$12.99

MAR

766

155

0.83

ARKHAM ASYLUM ANNIVERSARY ED SC (MR)

$17.99

DC

761

156

0.83

ULTIMATE SPIDER-MAN PREM HC POWER & RESPONSIBILITY

$24.99

MAR

756

157

0.82

NEW BRIGHTON ARCHEOLOGICAL SOCIETY GN

$17.99

IMA

752

158

0.81

TOR A PREHISTORIC ODYSSEY HC

$24.99

DC

745

159

0.81

SERENITY BETTER DAYS TP

$ 9.95

DAR

741

160

0.80

GREEN LANTERN REBIRTH TP

$14.99

DC

737

161

0.80

EERIE ARCHIVES HC VOL 01

$49.95

DAR

735

162

0.80

WONDERLAND HC

$19.99

HAR

735

163

0.80

SAGA OF THE SWAMP THING HC BOOK 01 (MR)

$24.99

DC

729

164

0.79

KUROHIME TP VOL 10

$ 7.99

VIZ

723

165

0.78

PHOENIX WRIGHT ACE ATTORNEY GN VOL 02

$14.99

RAN

718

166

0.78

TARZAN THE JESSE MARSH YEARS HC VOL 01

$49.95

DAR

713

167

0.78

PREACHER TP VOL 02 UNTIL THE END OF THE WORLD NEW EDITION (M

$14.99

DC

711

168

0.77

Y THE LAST MAN TP VOL 05 RING OF TRUTH (MR)

$14.99

DC

710

169

0.77

SCOTT PILGRIM GN VOL 03 INFINITE SADNESS (OCT053132)

$11.95

ONI

708

170

0.77

CLASSIC GI JOE TP VOL 01

$19.99

IDE

705

171

0.76

WALKING DEAD TP VOL 07 THE CALM BEFORE (MR)

$12.99

IMA

699

172

0.76

Y THE LAST MAN TP VOL 09 MOTHERLAND (MR)

$14.99

DC

693

173

0.76

WARHAMMER CROWN OF DESTRUCTION TP

$16.99

BOO

692

174

0.76

WORMWOOD GENTLEMAN CORPSE HC VOL 01

$24.99

IDE

692

175

0.75

HUNTER X HUNTER TP VOL 25

$ 7.99

VIZ

691

176

0.75

WALKING DEAD TP VOL 06 SORROWFUL LIFE (MR)

$12.99

IMA

691

177

0.75

SKIP BEAT TP VOL 17

$ 8.99

VIZ

687

178

0.75

SAYONARA ZETSUBO SENSEI GN VOL 01

$10.99

RAN

686

179

0.75

BATMAN YEAR ONE DELUXE SC

$14.99

DC

685

180

0.74

KINGDOM COME TP NEW EDITION

$17.99

DC

679

181

0.73

BLANKETS GN

$29.95

TOP

671

182

0.73

SUZUKA GN VOL 11 (MR)

$13.99

RAN

670

183

0.73

FALLEN ANGEL OMNIBUS TP VOL 01

$24.99

IDE

667

184

0.72

RED STAR SWORD OF LIES TP VOL 01

$34.99

ARC

660

185

0.71

SA GN VOL 09

$ 8.99

VIZ

654

186

0.71

MMW MIGHTY THOR HC VOL 08

$54.99

MAR

653

187

0.71

FABLES TP VOL 03 STORYBOOK LOVE (MR)

$14.99

DC

652

188

0.71

BAKUGAN BATTLE BRAWLERS GN VOL 02 MASQUERADE BALL

$ 7.99

RAN

651

189

0.71

GREEN LANTERN HC VOL 02 THE SINESTRO CORPS WAR

$24.99

DC

649

190

0.71

TEZUKAS BLACK JACK TP VOL 04

$16.95

RAN

649

191

0.71

MARVEL ILLUSTRATED TP PICTURE OF DORIAN GRAY

$14.99

MAR

647

192

0.70

WALKING DEAD TP VOL 02 MILES BEHIND US (MR)

$12.99

IMA

641

193

0.69

Y THE LAST MAN TP VOL 08 KIMONO DRAGONS (MR)

$14.99

DC

635

194

0.69

SANDMAN TP VOL 02 THE DOLLS HOUSE

$19.99

DC

634

195

0.69

LOEG VOL TWO TP

$14.99

DC

632

196

0.68

Y THE LAST MAN TP VOL 07 PAPER DOLLS (MR)

$14.99

DC

625

197

0.68

ENCHANTER GN VOL 10 (MR)

$12.95

DIG

624

198

0.68

PEACE MAKER KUROGANE GN VOL 01 (OF 5) (MR)

$10.99

TOK

622

199

0.68

FABLES TP VOL 10 THE GOOD PRINCE (MR)

$17.99

DC

620

200

0.68

WILD ONES GN VOL 06

$ 8.99

VIZ

620

201

0.67

ATOMIC ROBO TP VOL 02

$19.95

RED

615

202

0.67

HULK TP VOL 01 RED HULK

$19.99

MAR

615

203

0.67

BATMAN HUSH TP VOL 01

$12.99

DC

614

204

0.67

BOYS TP VOL 03 GOOD FOR THE SOUL (MR)

$19.99

DYN

613

205

0.67

WALKING DEAD TP VOL 04 HEARTS DESIRE (MR)

$12.99

IMA

613

206

0.66

HIGH SCHOOL DEBUT GN VOL 08

$ 8.99

VIZ

607

207

0.66

TEZUKAS BLACK JACK PX HC VOL 03

$24.95

RAN

605

208

0.66

TED MCKEEVER LIBRARY HC VOL 03 METROPOL

$39.99

IMA

603

209

0.65

DMZ TP VOL 06 BLOOD IN THE GAME (MR)

$12.99

DC

600

210

0.65

SUPERMAN RED SON TP

$17.99

DC

598

211

0.65

HIKARU NO GO TP VOL 14

$ 7.95

VIZ

597

212

0.65

NECRONOMICON TP

$15.99

BOO

594

213

0.65

DRAGONBALL VIZBIG ED GN VOL 03

$17.99

VIZ

593

214

0.65

DANGER UNLIMITED TP

$19.99

IDE

592

215

0.65

BOYS TP VOL 01 NAME OF THE GAME (MR)

$16.99

DYN

591

216

0.64

STRONGMAN GN

$ 9.95

SLA

590

217

0.64

STAR WARS LEGACY TP VOL 05

$15.95

DAR

588

218

0.63

JUSTICE TP VOL 02

$14.99

DC

581

219

0.63

STREET FIGHTER TRIBUTE TP

$39.99

UDO

577

220

0.63

HUMBUG HC

$60.00

FAN

574

221

0.62

MASK OMNIBUS TP VOL 02

$24.95

DAR

571

222

0.62

CAPTIVE HEARTS GN VOL 03

$ 8.99

VIZ

569

223

0.62

SCOTT PILGRIM GN VOL 02 VS THE WORLD

$11.95

ONI

568

224

0.62

STAR TREK ARCHIVES TP VOL 04 DS9

$19.99

IDE

566

225

0.62

PREACHER TP VOL 04 ANCIENT HISTORY NEW EDITION (MR)

$14.99

DC

565

226

0.61

LUNAR LEGEND TSUKIHIME TP VOL 06 (MR)

$ 9.95

DR

563

227

0.61

PLATINUM GRIT TP VOL 01

$14.99

IMA

561

228

0.61

FABLES TP VOL 04 MARCH OF THE WOODEN SOLDIERS (MR)

$17.99

DC

560

229

0.61

WALKING DEAD HC VOL 04 (MR)

$29.99

IMA

556

230

0.61

MINI MARVELS TP SECRET INVASION DIGEST

$ 9.99

MAR

555

231

0.60

PREACHER TP VOL 03 PROUD AMERICANS NEW EDITION (MR)

$14.99

DC

554

232

0.60

DARKNESS ACCURSED TP VOL 01 DIRECT MARKET ED

$ 4.99

IMA

553

233

0.60

SANDMAN TP VOL 03 DREAM COUNTRY

$14.99

DC

551

234

0.60

ANGEL AFTER THE FALL HC VOL 01

$24.99

IDE

550

235

0.58

MOME GN VOL 14

$14.99

FAN

535

236

0.58

LENORE TP VOL 02 WEDGIES

$13.95

SLA

531

237

0.58

WIZARD X-MEN MASTERPIECE EDITION DLX HC

$29.99

WIZ

530

238

0.57

DESPERADOES TP OMNIBUS

$24.99

IDE

525

239

0.57

GOON TP VOL 01 NOTHIN BUT MISERY DH ED

$15.95

DAR

519

240

0.56

LOVE COM TP VOL 11

$ 8.99

VIZ

516

241

0.56

TINY TITANS TP VOL 01 WELCOME TO THE TREEHOUSE

$12.99

DC

516

242

0.56

EMMA VOL 08

$ 9.99

DC

515

243

0.56

BOYS TP VOL 02 GET SOME (MR)

$19.99

DYN

512

244

0.56

DEADPOOL CLASSIC TP VOL 01

$29.99

MAR

512

245

0.56

GALAXY QUEST GLOBAL WARNING TP

$19.99

IDE

509

246

0.56

LOVE ATTACK GN VOL 06 (OF 9)

$10.99

TOK

509

247

0.55

DMZ TP VOL 01 ON THE GROUND (MR)

$ 9.99

DC

506

248

0.55

ADVENTURES OF BLANCHE HC

$15.95

DAR

504

249

0.55

NG LIFE GN VOL 01 (OF 4)

$10.99

TOK

504

250

0.55

PRINCE OF TENNIS GN VOL 30

$ 7.95

VIZ

504

251

0.54

GIN TAMA TP VOL 11

$ 7.99

VIZ

494

252

0.54

HACK SLASH OMNIBUS SC VOL 01 (NEW PTG)

$34.99

DEV

494

253

0.54

FROM HELL TP

$35.00

TOP

491

254

0.54

GREEN LANTERN HC VOL 01 THE SINESTRO CORPS WAR

$24.99

DC

491

255

0.53

HULK WWH TP

$24.99

MAR

490

256

0.53

MIGHTY AVENGERS HC CHO CVR

$34.99

MAR

490

257

0.53

FABLES TP VOL 08 WOLVES (MR)

$17.99

DC

489

258

0.53

MAMOTTE SHUGOGETTEN GN VOL 04 (OF 10)

$14.99