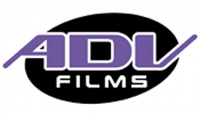 Longtime anime producer A.D. Vision, Inc., announced today that it had sold key assets to four companies, which will continue in inter-related businesses.
Film library assets and other intellectual property were sold to AEsir Holdings; account servicing and distribution operations were sold to SXION 23 (aka Section 23); Anime Network to Valkyrie Media Partners; and Amusement Park Media (ADV's production unit) to Seraphim Studios.
It appears that all of these new entities were created to house ADV assets and did not exist before the transaction.
Section 23 will sell the former ADV anime from Aesir, as well as titles from Sentai and Switchblade. The structure in which a sales and distribution company handles IP from multiple sources was actually launched last year (see "Interview with John Ledford, Part One").
Most assets were transferred subject to the liens and security interests of the Company's senior secured lender. In addition, Aesir assumed specific ADV obligations and scheduled liabilities under the legacy license agreements associated with the programming it acquired.
ADV CEO John Ledford said the transactions "…provided the same or more value to the company's secured lender and its programming licensors while giving other key stakeholders such as employees and customers some potential value or the reasonable probability of realizing value."
According to the announcement, the transactions were completed on June 1, and were "…expected to result in seamless delivery of home video products and television programming to customers."
There's a lot unsaid about the transactions, including who the owners of the new entities are, who will run them, and what assets and liabilities remain in A.D. Vision, Inc.
Info on upcoming releases is expected soon.