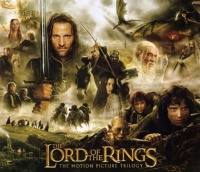 The lawsuit filed by the Tolkien Trust and HarperCollins against New Line over the profits from the three Lord of the Rings films (see "Tolkien Trust Sues New Line") has been settled. The settlement means that production on the two Hobbit films, which Guillermo del Toro is set to direct and co-write with producer Peter Jackson (see "Jackson, del Toro to Write Hobbit Flicks"), can now begin.
The suit requested $150 million in damages for the Trust's share of profits from the three Lord of the Rings films, which grossed over $3 billion at the box office, and also accounted for major DVD and merchandise sales. The suit was scheduled to go to trial next month.
Christopher Tolkien said of the settlement, "The Trustees regret that legal action was necessary, but are glad that this dispute has been settled on satisfactory terms that will allow the Tolkien Trust properly to pursue its charitable objectives. The Trustees acknowledge that New Line may now proceed with its proposed films of The Hobbit.
Terms of the settlement were not disclosed, although Hollywood Reporter reported that it amounted to "more than $100 million."
An earlier suit between Jackson and New Line was settled in 2007 (see "Jackson to Produce Hobbit Film").