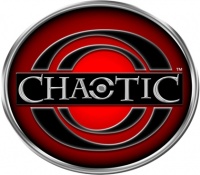 The Penguin Young Readers Group has reached an agreement with 4Kids Entertainment under which Penguin will publish a range of age-appropriate books, including graphic novels, based on 4Kids' Chaotic Trading Card Game and animated TV series.
Penguin, which has acquired global publishing rights for the property, will create Chaotic Sticker Books for six-to-eight year olds, Decide Your Destiny interactive game books for 8-12 year olds, plus novels and graphic novels for older readers. Penguin plans to launch its line of Chaotic TCG-inspired books around the world (with the exception of Asia) in 2010.
Other key Chaotic licensees include Spin Master (toys), H. Grossman (skate boards), Ultra Pro (branded TCG accessories), and Prima Games (strategy guides).