Viz Media has announced five new manga series for 2010 including Grand Guignol Orchestra, the latest series from Kaori Yuki (Godchild), Gente, the sequel to Ristorante Paradiso, Library Wars: Love and War, the saga of a fearless squad that fights censorship, Nice to Meet You, Kami-sama, a shojo romance about a homeless girl who takes refuge in a shrine, and Kirby, a kodomo (children's) manga based on the popular Saturday morning anime series that runs on the 4Kids' CW block.
Kaori Yuki is the leading exponent of the Gothic shojo style, which she developed in such popular series as Angel Sanctuary, Cain, and Godchild. Yuki's manga are not only stylistic innovative, they also push the narrative boundaries of shojo manga by tackling themes not often encountered in the girls' manga category. The gender-bending Grand Guignol Orchestra takes readers to a city of fear where puppets hunt down humans. This stylish ongoing series, which has reached two volumes in Japan, will debut in the U.S. in October, 2010.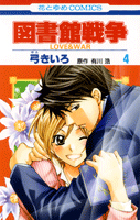 Another ongoing
shojo
series,
Library Wars: Love and War
, which has reached 4 volumes in
Japan
, will premiere in
North America
in June.
Written by Hiro Arikawa and drawn by Kiiro Yumi,
Library Wars: Love and War
chronicles the battle between the censorship-fighting Library Force and the right wing Media Improvement Committee that wants to protect society from the bad influences of the media.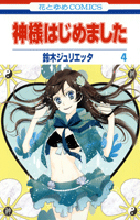 The teenage heroine of the
shojo
manga
Nice to Meet You, Kami-sama
finds herself homeless thanks to her profligate father who gambles and drinks his way to poverty.
She meets a timid boy who says he has a place where she can stay, but it turns out to be a shrine complete with a guy who appears to have fox ears.
This ongoing series by
Karakuri Odette
creator Juliette Suzuki, which has reached four volumes in
Japan
, debuts here in November of 2010.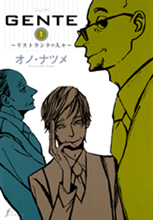 Natsume Ono's
Gente
is the three-volume sequel to her 3-volume
Ristorante Paradiso,
which Viz Media is publishing starting in March of 2010.
Ono is one of a relatively small group of female manga-ka specializing in creating for
seinen
magazines.
Her current series
House of Five Leaves
(
Saraiya Goyou
), which has reached six volumes, is running in Shogakukan's
Ikki Magazine
.
Her sophisticated slice-of-life romances
Ristorante Paradiso
and
Gente
are published under the prestigious Viz Signature imprint.
They take place in a bustling restaurant in
Rome
.
A vivacious young girl gets a job at the restaurant and falls in love with the divorced charismatic head waiter.
Also due in the fall of 2010 is Kirby, the bouncing pink blob of video game and Saturday morning TV fame who is starring the next new series appearing under the Viz Kids imprint.