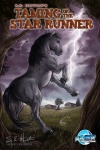 Bluewater Productions has signed an agreement with bestselling young adult author S.E. Hinton for a series of titles, including both adaptations of her bestselling novels and a new title that Hinton will create for Bluewater. The first Bluewater release based on a Hinton work will be Taming of the Star Runner next spring. An adaptation of Hinton's children's book The Puppy Sister and the new title Hinton is creating will be released next summer.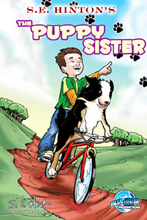 Hinton is one of the most successful authors of young adult fiction.
Her titles include four that have been adopted into feature films, including
The Outsiders
and
Rumble Fish
(both directed by Francis Ford Coppola),
Tex
, and
That Was Then… This Is Now
.