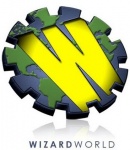 Gareb Shamus, CEO of Wizard Entertainment, has purchased the New England Comic Con in order to expand the Wizard World Comic Con tour. Shamus acquired the show from Larry Harrison (of Harrison's Comics & Collectibles) and Jimmy Tournas. In an effort to ensure that fan favorite traditions are maintained, both Harrison and Tournas will continue to be associated with the Boston-based show. The venue and dates for the Wizard-run New England Comic Con will be announced in the near future.
In addition to the New England Comic Con, Wizard World is planning 2010 shows in Toronto (March 26-28), Anaheim (April 16-18), Philadelphia (June 11-13), Chicago (August 12-15), and New York (the Big Apple Con, Oct. 7-10).
Wizard Entertainment has indicated that it plans to announce additional shows in the weeks ahead.