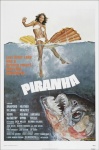 Shout! Factory will release over 50 films from schlockmeister Roger Corman on home video. Films are being remastered for release on DVD and Blu-ray. Corman has a vast oeuvre; the 50 films selected are from the over 350 films he has produced and the 50 films he has directed.
First up are Piranha Special Edition DVD, Humanoids from the Depths, and Demon of Paradise in April. In May, Shout will release the Piranha Special Edition Blu-ray, Rock 'N' Roll High School Special Edition DVD and Blu-ray, and Suburbia.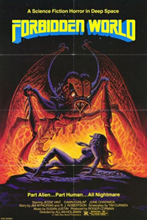 Death Race 2000, Warlords of the 21st Century, Deathsport, Forbidden World,
and
Galaxy of Terror
are also slated for release this year.
Shout! Factory obtained the rights from New Horizons Picture Corporation.