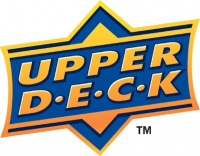 Upper Deck will not produce NFL trading cards for the 2010 season, according to a Tweet from the company. A statement from CEO Richard McWilliam attributed the end of Upper Deck's longstanding relationship with the NFL to an inability "to reach agreeable terms." The statement says that the company will now focus on its NCAA, NHL, and entertainment brands. A year ago the company had MLB, NBA, and NFL licenses as well.
Panini, known for trading cards, stickers, and comics around the world and a relatively recent entry to the U.S. market, has been the big beneficiary of the shake-up in sports card licenses, with NBA, NFL, and NHL licenses now in its portfolio.
On the entertainment side, Upper Deck recently ended its relationship with Blizzard (see "Upper Deck Off WoW TCG"), and settled its litigation with Konami, for which it used to distribute the Yu-Gi-Oh! TCG (see "Conditional Settlement Notice Filed"). Upper Deck has a relatively new Marvel license, for both trading cards and games.