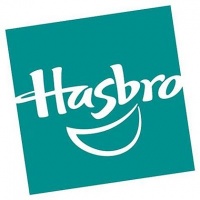 Hasbro sales went up 8% in Q1, with revenues of $672.4 million vs. $621.3 million in Q1 2009. While Hasbro's smaller "Girls" ($129.4 million) and "Pre-School" ($78.9 million) categories posted large percentage increases of 16% and 18% respectively, among the company's larger segments it was the "Games Category" ($227 million) that posted the major 7% increase, while the "Boys Category" grew only 3% to $236.9 million.
In a conference call with industry analysts Hasbro CEO Brian Goldner singled out Wizards of the Coast for special mention: "One more thing that I should mention as I look at the array of games that are selling well, I think that the Wizards of the Coast folks certainly deserve a shout out for their effort, and really Magic the Gathering is performing very well both as the analog paper-based game as well as online."
Goldner was bullish about the prospects of Iron Man 2 to sell a lot toys, and he noted that Marvel's increased TV exposure next fall along with a new season of Star Wars: The Clone Wars will boost both Hasbro's Marvel and Star Wars toy lines. Hasbro, which sold $600 million worth of Transformers toys in 2009 along with $100 million worth of G.I. Joe merchandise, will need to replace much of the movie-driven sales from those two lines.