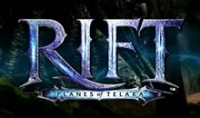 Judge Julian Abele Cook, Jr. has ruled against Palladium Books in its request for a temporary restraining order against Trion Worlds, which plans to introduce its MMO game Rift: Planes of Telara at E3 later this month. The judge ruled that Palladium had not shown that it will suffer an irreparable injury if the TRO is not issued.
The request for a preliminary injunction now moves to hearing, which will be held on June 9th.
Palladium sued Trion on five counts including trademark infringement (see "Rifts Suit") because of the similarity between the name of Trion's game and Palladium's longrunning paper RPG Rifts.