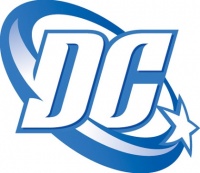 DC Comics Co-Publishers Jim Lee and Dan Didio announced that, starting in January, the nation's oldest comic book publisher would be reducing the cover prices of all standard length 32-page comics currently priced at $3.99 to $2.99. Didio noted that the price reduction was the result of listening to retailers and fans: "we listened to our fans and to our partners in the retail community who told us that a $3.99 price point for 32 pages was too expensive. Fans were becoming increasingly reluctant to sample new titles and long term fans were beginning to abandon titles and characters that they'd collected for years. We needed a progressive pricing strategy that supports our existing business model and, more importantly, allows this creative industry to thrive for years to come. With the exceptions of oversized comic books, like annuals and specials, we are committed to a $2.99 price point."
About a half an hour after the DC announcement Marvel Senior Vice President of Marketing & Sales David Gabriel, who was speaking at the ICv2 Conference on Digital & Comics at the New York Comic Con, stated that because of growing revenues from the sales of digital comics, Marvel would be able to reduce the cover prices of a number of its print titles starting in January of 2011. Gabriel did not name the titles that will be affected.
DC has announced that, starting in January, five titles that had been priced at $3.99 (for 32 pages with 22 story pages) will be priced at $2.99 (at 32 pages with 20 story pages). These titles include American Vampire, Batman: The Dark Knight, Batman Incorporated, Green Lantern: Emerald Warriors, and JSA All-Stars.
A number of DC licensed comics including Gears of War, God of War, Kane & Lynch, and Ratchet & Clank, which were previously priced at $3.99 will be reduced to $2.99 starting in January.
Eight titles including Action Comics, Adventure Comics, Batman: Streets of Gotham, Detective Comics, Doc Savage, Justice League of America, Legion of Super Heroes, and The Spirit, which were previously priced at $3.99 for 40 pages (30 story pages with co-features) will be priced at $2.99 for 32 pages (20 story pages) without the co-features.
In January DC will publish five books including Batman: Europa #1, First Wave #6, DCU: Legacies #9, Weird World #1, and World of Warcraft: Curse of the Worgen priced at $3.99 for 40 pages (30 story pages), while the oversized anniversary issue of Hellblazer #275 will be priced at $4.99 for 48 pages (38 story pages).
The bottom line is that when taking into account mini-series, annuals and specials, more than 80% of DC's comic books will be priced at $2.99.
Sluggish sales of periodical comics (see "Comics and Graphic Novels Plummet in August") undoubtedly played a major role in DC's decision to rollback cover prices.