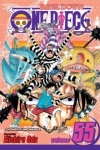 As ICv2 readers learned in September (see "Interview with Masaaki Shimizu"), a group of Japanese manga publishers is joining together to launch a U.S. manga portal for digital distribution of manga. New details were announced last week, at a talk by Shueisha Managing Director Kazuhiko Torishima, as reported by Animeanime via AnimeNewsNetwork.
A total of 37 companies are involved, including the largest Japanese publishers Shueisha, Shogakukan, and Kodansha, as well as Kadakawa, Ohzora, Hakusensha and others. A beta version of the site will be opened within the year, according to the report.
The foundation of the new site was laid last summer, when digital powerhouse Bitway invested in U.S. anime site Crunchyroll (see "Crunchyroll Gets Another $750k").