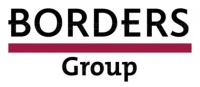 Borders has lost three more executives, according to the Wall Street Journal. The three execs, the SVPs of marketing and business development, and VP of real estate, are on top of two other senior exec that left earlier this week (see "Borders Execs Resign").
Borders has been delaying payments, which included stopping payment on at least one check for October shipments, according to the Journal. Meanwhile, Barnes & Noble issued a statement letting publishers know that it expected any additional credit granted to Borders to be granted to it as well. "We expect publishers to offer the same terms to all other booksellers including Barnes & Noble and independent booksellers," its statement said (what, not for Amazon?).
Borders execs are meeting with New York publishers this week, as it tries to restructure its financing. At stake are nearly 700 bookstores, and around 8% of trade book sales. Borders has a higher percentage than that of manga sales, due to its strong support of that category throughout this decade. It's also an important outlet for other graphic novels and some games.