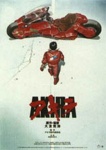 Akira
According to the official Akira website, the newly remastered film will have its U.S premiere in New York City at the AMC Empire theater in Times Square on Friday, March 30th. Pioneer has spent a million dollars to refurbish this anime classic (see 'Akira Gets a Facelift'). The extent of Akira's theatrical distribution is still unknown at this time, but the remastered video and DVD versions are set to street on July 3rd of this year (See 'Remastered Akira Video Debut Set').
Austin Powers III
According to Daily Variety, Mike Myers is set to repeat his role as the Shagadelic Superspy Austin Powers. Myers, who came up with original concept, co-wrote the screenplays, and starred in both previous Austin Powers films, is reportedly in line to receive a guarantee of $25 million versus 21% of the film's gross. Director Jay Roach and screenwriter Mike McCullers have also signed on to the sequel. The first Austin Powers comedy earned a solid $88 million dollars, while the second film Austin Powers: The Spy Who Shagged Me did a whopping $309 million worldwide. No schedule has been announced for the third Austin Powers film. Myers is also rumored to be in line for the Peter Sellers role in a remake of The Pink Panther, which could complicate things.
Matrix II
Monica Bellucci, the stunning Italian beauty who starred in Malena, has signed on to appear in Matrix II and III, which begin shooting next month in Oakland.

Matrix I stars Keanu Reeves, Lawrence Fishburne, and Carrie-Anne Moss reprise their roles in the sequels, which are being shot simultaneously under the direction of Andy and Larry Wachowski. Matrix was one of the most influential films of the past decade -- it is the all-time best selling DVD, and became one of the few 'R' rated films to spawn a successful toy line.