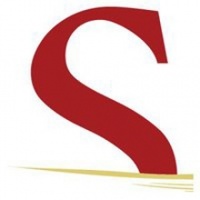 Sandstorm Productions, LLC. has announced the acquisition of rights to produce games based on Marvel Entertainment's classic and movie characters, the Natural History Museum, and the Jim Henson Company's The Dark Crystal, Labyrinth, Fraggle Rock, and Wilson & Ditch. With its multiple game studios that focus on producing different types of games for different consumer age segments, Sandstorm Productions is positioning itself as a unique licensing partner in the world of games.
Sandstorm Productions works with its partner studios by providing funding, storage, handling, printing, distribution and market services. Three of Sandstorm's game studios Giant Tree House, Closet Nerd, and Glowfly Games are developing games based on the Marvel and Henson properties.
Giant Tree House Games specializes in games for kids that provide creative and confidence building activities for children ages, 3 and up. Glowfly Games produces games that combine fun and learning that are suitable for both the home and the classroom. Closet Nerd produces games that favor strategy and tactics over luck and chance. Look for further information concerning the array of Marvel and Henson-based games from Sandstorm Productions in the near future.