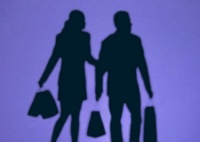 Diamond Comic Distributors has revealed the results of its "Secret Shopper" program, which saw visits to some 500 stores to check compliance with street date requirements arising from DCD's offering of Day-Early Delivery to retailers (see "
Diamond Details Day-Early Delivery
"). Diamond asks its undercover shoppers to visit about 175 stores a week, though through the first four weeks of the program, the number of stores visited was just over 500. Of those stores, ten were found to be not in compliance, which works out to 2% of the stores that were visited.
According to
Diamond's report
, one violator was reported by another retailer, while nine were discovered by the Secret Shoppers. All the stores who caught selling before the street dates had their Day-Early Delivery suspended for one month. Diamond discovered 2 violators during the first week of Day-Early Delivery, none during the second, 6 during the third, and 2 more during the fourth week.
Diamond's Director of Customer Service Eric Beck, who is overseeing the program, noted that "Not all of the Secret Shoppers are females over 50, as some retailers expected them to be, but were far more diverse. In fact, some stores were secret shopped by their own customers."
Diamond's Secret Shoppers submit a general report to Diamond that details not just compliance with street dates, but also includes comments on the store's location, general appearance, and level of customer service. The 1704 retailer who participate in the Day-Early Delivery program (71% of the approximately 2,400 accounts that place monthly orders with Diamond) can request a copy of the Secret Shopper report on their store by contacting their Diamond customer rep.