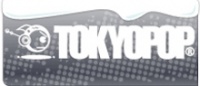 Tokyopop has announced that it will close its Los Angeles-based North American publishing operations as of May 31st. The company's film, TV, and European operations, including its Hamburg, Germany-based publishing and international rights sales will continue.
We'll report on what that means for the company's publishing schedule in the U.S. as information becomes available.
Priest, a big budget movie based on the manhwa series by Hyung Min-woo (published by Tokyopop) opens on May 13th (see "
A Second Trailer for Priest
").
Tokyopop revolutionized the English-language manga business with its "authentic manga" program in 2002, bringing manga to bookstores and comic stores in a left-to-right trade paperback format similar to the way manga is published in Japan (see "
Tokyopop to Publish Manga in Japanese Format
"). The new format, coupled with substantial outreach to new customers, especially teen girls in bookstores, brought legions of new fans to manga and comics in North America.
The company fell on hard times in recent years, losing access to important Japanese properties as key supplier Kodansha expanded its relationship with global ally Random House (via Del Rey Manga), eventually opening its own publishing operations here. The bankruptcy of Borders, a key retailer of manga, and the associated disruption of cash flow and likely losses, was undoubtedly a final nail in the company's coffin.
It's hard to overstate the impact founder Stu Levy and his team, including longtime publisher Mike Kiley and former COO John Parker (who left for Diamond Book Distributors earlier this year, see "
Tokyopop Goes to DBD
") had on the acceptance of Japanese pop culture in the U.S. As founder Levy put it in a statement accompanying the announcement (see "
Stu Levy's Personal Message
"), "Together, our community has fought the good fight, and, as a result, the Manga Revolution has been won –manga has become a ubiquitous part of global pop culture. I'm very proud of what we've accomplished – and the incredible group of passionate fans we've served along the way (my fellow revolutionaries!)."