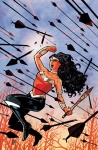 DC Comics announced the creative teams for ten of its new #1 titles that will spin out from the pages of
Justice League #1
by Geoff Johns and Jim Lee, which was announced on Tuesday (see "
DC Renumbering All Titles
" and "
DC Revising Characters in Reboot
"). Writer Brian Azzarello (
The Joker, 100 Bullets
) will team with Cliff Chiang (
Neil Young's Greendale
) for
Wonder Woman
#1, which will feature a cover by Chiang.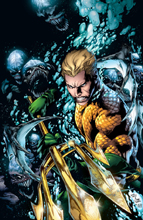 Geoff Johns, who is writing the all-important
Justice League
#1, will reunite with his
Green Lantern
and
Brightest Day
collaborator Ivan Reis to create a new take on DC's sea-going superhero in
Aquaman
#1, which will feature a cover by Reis and Joe Prado.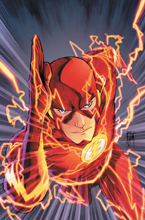 Francis Manapul, who created the art for the recent Geoff Johns run on
The Flash
, makes his writing debut on
The Flash
#1 where he will share both scripting and art chores with Brian Bucellato. Manapul and Bucellato also collaborate on the cover to
The Flash
#1.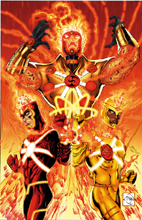 Writers Ethan Van Scriver and Gail Simone are teaming up with artist Yildiray Cinar on the
Fury of Firestorm
#1, which will present a major new take on the character of Nuclear Man. Van Scriver also provides the striking cover to issue #1.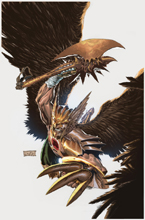 Tony Daniel (
Batman
) will work with artist Philip Tan (
Green Lantern: Agent Orange
) on
The Savage Hawkman
#1. In order to forestall an alien plague Carter Hall must don his cowl and wings to become the new Savage Hawkman in this action-packed tale. Tan provides the cover to #1 as well as the interior art.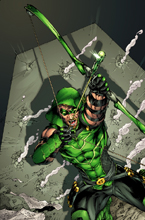 JT Krul (
Teen Titans
) is writing the new adventures of the Green Arrow with Dan Jurgens providing the interior art and Brett Booth is providing the cover to the new
Green Arrow
#1.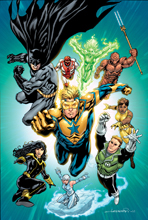 Dan Jurgens is also a talented writer and he gets a chance to display his writing chops with an international team of squabbling superheroes in
Justice League International
#1. Aaron Lopresti will provide both the interior art and the cover to issue #1.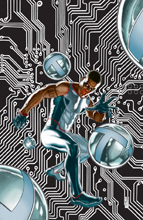 Eric Wallace (
Titans
) is penning the adventures of the world's third smartest man
in Mister Terrific
#1, with Roger Robinson doing the penciling and J.G. Jones providing the cover.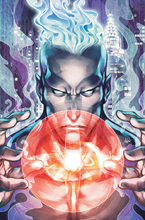 Another DC character who is getting a major makeover is Captain Atom. JT Krul is scripting the adventures of the nuclear-powered hero with Freddie Williams II providing the interior art and Stanley Lau the stunning cover design for
Captain Atom
#1.