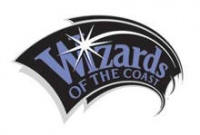 Wizards of the Coast has downsized its Dungeons & Dragons creative team. Included in the layoffs was Bill Slavicsek, WotC's Director of Roleplaying Design and Development, who joined TSR in 1993 after a stint a West End Games where he oversaw the development of West End's Star Wars RPG. Slavicsek, who wrote the second and third editions of A Guide to the Star Wars Universe, is considered one of the world's leading Star Wars experts.
In a farewell statement posted on the Wizards Website Slavicsek noted the projects he had worked on since WotC acquired TSR and moved the staff from Lake Geneva to Seattle: "I've had the pleasure of working closely with a talented group of creative people over the years, and we accomplished such feats as launching both the 3rd and 4th editions of the D&D roleplaying game, creating d20 Modern and d20 Star Wars, launching painted plastic miniatures for D&D, creating new worlds such as Eberron and the D&D Core World, and most recently launching a new category of D&D board games that started with Castle Ravenloft."
At least two other layoffs from the
D&D
creative team have been confirmed on the
EN World Website
. Michele Carter, the "Editing Manager" of the
D&D
Group, who has been around for a long time (her name is in the credits of numerous
D&D
publications from the 1990s), and Stephen Schubert, the Development Manager for
D&D
, have also reportedly left the company.
Wizards of the Coast did not respond to a request for comment in time for this article.
Wizards of the Coast has given D&D a lot of support in recent years, including the D&D Encounters Organized Play program and new entry level products. But the company pared its D&D release schedule for 2011, eliminating weaker products from the schedule.
WotC's new initiative to translate elements of its
D&D
adventures into the world of board games (see "
Dungeons & Dragons: Legends of Drizzt
", "
Wrath of Ashardalon
," and "
Cooperative Ravenloft Board Game
") has met with considerable success.