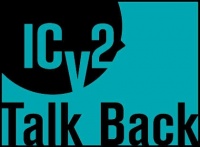 Andy Battaglia of Comics Etc. in Rochester, New York read ICv2's analysis for the Top 300 Comics in October 2011 (see "
New 52 #2s Down Only 6%
") and had this to say.
Can you please refrain from claiming that sales to retailers represent real sales? Aside from a small core of books, most DC #2's have under performed. DC will be getting back large returns on these books. Even in September our DC sales did not approach Marvel sales. And in October Marvel crushed DC in our store. Sales to retailers are NOT sales to customers. Reality will be hitting DC very quickly, just as it hit retailers in October.
The opinions expressed in this article are solely those of the writer, and do not necessarily reflect the views of the editorial staff of ICv2.com.