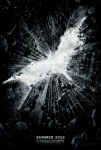 Warner Bros. has released a list of theaters in North America where the six-minute prologue for Christopher Nolan's The Dark Knight Rises will be shown in conjunction with the debut of Mission: Impossible--Ghost Protocol starting on December 16th. Only specially equipped IMAX theaters will be hosting the prologue, which will show off the superbly detailed images created by the 70mm IMAX cameras. Nolan used the IMAX cameras on The Dark Knight and was instantly enthralled by the quality of the images they produced, and the director has used them even more extensively on The Dark Knight Rises.
The Dark Knight Rises
prologue isn't the only major trailer debuting on December 16th. The first trailer for Peter Jackson's
The Hobbit
will be shown with
Sherlock Holmes: A Game of Shadows
(see "
TDKR Prologue With MI4
").
Here's a complete list of IMAX venues in North America where The Dark Knight Rises prologue will debut on December 16th:
Austin, TX – IMAX Theater Austin – Austin
Boston, MA – Jordan's IMAX – Natick
Boston, MA – IMAX 3D Theatre in Reading – Reading
Calgary, AB – Scotiabank Theatre Chinook 16 – Calgary
Chantilly, VA/Washington, DC – Udvar-Hazy Center IMAX – Chantilly
Chicago, IL – Navy Pier IMAX Theatre – Chicago
Des Moines, IA – SCI IMAX Dome Theater – Des Moines
Detroit, MI – Henry Ford IMAX – Dearborn
Edmonton, AB – Scotiabank Theatre Edmonton – Edmonton
Harrisburg, PA – Whitaker Center for Science & the Arts – Harrisburg
Houston, TX – Houston Marq*e Stadium 22 + IMAX – Houston
Indianapolis – White River IMAX – Indianapolis
Los Angeles, CA – Irvine Spectrum 20 + IMAX – Irvine
Los Angeles, CA – RAVE 18 + IMAX – Los Angeles
Los Angeles, CA – Ontario Palace Stadium 22 + IMAX – Ontario
Los Angeles, CA – Citywalk Stadium 19 with IMAX – Universal City
Madison, WI – Star 18 Fitchburg with IMAX – Fitchburg
Miami, FL – AutoNation IMAX – Fort Lauderdale
Minneapolis, MN – Great Clips IMAX – Apple Valley
Montreal, QC – Cinema Banque Scotia Montreal – Montreal
Nashville,TN – Opry Mills Stadium 20 + IMAX – Nashville
New York, NY – Lincoln Square 13 with IMAX – New York
New York, NY – Palisades IMAX – West Nyack
Omaha, NE – Star Cinema 16 with IMAX – Council Bluffs
Orlando, FL – Pointe Orlando Stadium 20 + IMAX – Orlando
Ottawa, ON – Silvercity Gloucester + IMAX – Gloucester
Palm Springs – Desert IMAX Theatre – Cathedral City
Philadelphia, PA – IMAX & the Tropicana – Atlantic City
Philadelphia, PA – Tuttleman IMAX–Franklin Institute – Philadelphia
Phoenix, AZ – Arizona Mills 25 with IMAX – Tempe
Providence, RI – Providence Place 16 with IMAX – Providence
Quebec City, QC – IMAX Le Theatre At Quebec – Quebec City
Sacramento, CA – Esquire IMAX – Sacramento
San Antonio, TX – IMAX at RiverCenter – San Antonio
San Francisco, CA – Metreon 16 with IMAX & ETX – San Francisco
Seattle, WA – Boeing IMAX–Pacific Science Center – Seattle
Tampa, FL – Museum of Science and Industry – Tampa
Toronto, ON – Coliseum 12 Mississauga + IMAX – Mississauga
Toronto, ON – Scotiabank Theatre Toronto + IMAX – Toronto
Toronto, ON – Colossus 18 Woodbridge + IMAX – Woodbridge-Vaughan
Vancouver, BC – Colossus Langley + IMAX – Langley
Vancouver, BC – Silvercity Riverport 18 + IMAX – Richmond
And here's a list of UK venues:
BFI London – London
National Media Museum IMAX – Bradford
Glasgow Science Centre IMAX Cinema – Glasgow