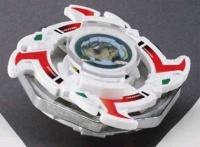 The ICv2 Awards are an on-line continuation of a tradition that began in Internal Correspondence, the print predecessor of ICv2, over a decade ago. These awards are given as a way of reflecting on the events of the year and to draw some conclusions from them. The ICv2 Awards are based entirely on the business impact of events on retailers, as determined by the editorial staff of ICv2.
Top Toy Company of the Year---DC Direct
While tracking sales at pop culture stores this year one trend became more and more pronounced -- the top sellers month in and month out were not manufactured by the two American toy giants, Mattel and Hasbro, or even by second tier companies that catered more to collectors, like Playmates and Palisades, but by companies who were engaged in making toys almost exclusively for pop culture stores like Bowen Designs and DC Direct. In fact Bowen and DC Direct were neck-and-neck on our Top Ten Cool Lists all year long. In the end we decided to go with DC Direct because of the greater variety of merchandise they produce that ranged from Pocket Super Heroes (2 for $9.95) to a porcelain 1950s Batmobile ($295). This is not to slight the sterling efforts of Bowen Designs, a company which, although it is losing its Marvel license (see 'Bowen and Diamond To Share Marvel License For Years') is putting out high quality sculpts to the very end (its license to produce Marvel mini-statues extends until Dec. of 2003).
In 2002 DC Direct expanded both its product offerings (see 'DC Direct Has A Full Slate') and its distribution by placing its Smallville Action Figures into specialty chains like Suncoast. However DC Direct was careful not to provide chains with any time advantage over pop culture stores (see 'DC Direct Expands Simultaneous Release'). One of the major reasons that many pop culture retailers have given up on high profile toy releases from the major toy companies is the fact that products like the ToyBiz Spider-Man movie toys often show up at mass market chains several weeks before they are distributed to pop culture shops.
Toy Product of the Year -- Beyblade
Some toys that score in the mass market also sell well in pop culture shops. Irwin's DBZ figures, Playmates' ever-expanding Simpsons line, and Palisades ingenious Muppet figures are all examples of products that some pop culture retailers have sold very well. In 2002 a number of pop culture shops managed to do a surprising amount of business with a series of high tech spinning tops from Hasbro. The Beyblades craze started in Japan, where the gyro-aided spin toys first came to prominence, and where kids would stake out toy stores in hopes of snapping up new shipments as they arrived. Canadian children's entertainment company Nelvana acquired the North American rights for the Beyblade property in late 2001 (see 'Nelvana Nabs Beyblade') and promptly assigned the toy rights to Hasbro. At the 2002 Toy Fair in New York Hasbro demonstrated its Beyblades, but several other companies had their own 'knock-off' versions of these high-tech tops. It appeared as if Hasbro might face a costly battle to establish the Beyblade as the dominant player in this new category.
But Nelvana provided Hasbro with the weapon it needed to dominate.

The Beyblades craze was so big in Japan that it had spawned an anime series.

Nelvana adapted the anime series for U.S. TV and in July the ABC Family Channel began airing episodes of the Beyblade anime (see 'Beyblade Anime To Debut On ABC Family Channel').

Hasbro hi-tech top competitors had no anime series to help market their wares and Beyblades have quickly established themselves as the dominant player in their category.

By this fall, aided by innovative online and in-school promotional campaigns (see 'Beyblade Is Taking Off'), the Beyblade phenomenon was taking off here in the states (see 'Let 'em Rip').

By year's end the Beyblades craze had spread to England and beyond (see 'Beyblade Phenom Goes Global') and at least one pop culture distributor was talking about Beyblades as the hard-to-get item for the holidays (see 'Six Distributors on Holiday Sales').
It is somewhat ironic that with all the electronic talkback, interactive features in so many of today's 'chip-enhanced' toys, we should be talking about a version of one of the oldest toys known to mankind -- the spinning top -- as the 'toy product of the year,' but the customizable Beyblade tops combine modern high-tech elements with a retro concept (last top spinning wins) to create a toy phenomenon with worldwide cross market appeal.