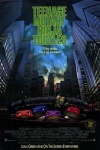 Paramount has shifted its schedule of blockbusters and moved the Jonathan Liebesman-helmed Teenage Mutant Ninja Turtle live-action/animated hybrid to debut in December of 2013. The studio also moved the Marc Forster-directed zombie saga World War Z, which stars Brad Pitt, to the middle of 2013 and slipped the Christopher McQuarrie-helmed Tom Cruise vehicle One Shot to Christmas 2012, taking the slot vacated by World War Z.
It was just one month ago that Liebesman took the reins of the
TMNT
hybrid film (see "
Liebesman to Helm Live 'TMNT' Feature
"), so it is quite evident that the project is coming together quickly. Josh Appelbaum and Andre Nemec, who wrote the screenplay for the highly successful
Mission: Impossible--Ghost Protocol
, are writing the script for the new
TMNT
feature. According to
Deadline
, Paramount is hoping that
One Shot
, which also stars Tom Cruise, will be able to duplicate the success of
Ghost Protocol
.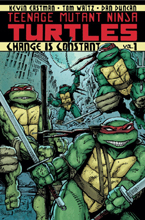 With a new
TMNT
TV cartoon, a highly successful new
TMNT
comic book series from IDW Publishing (see "
Top 300 Graphic Novels—February 2012
"), and now the increasing certainty that there will be a
TMNT
live action/hybrid reboot, and it's clear that this is a property in the midst of a serious revival.