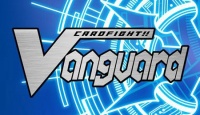 English-speaking fans of one of the fastest-growing and most popular collectible card games in Japan will now have an opportunity to compete in a world championship competition. Bushiroad, the publisher of Cardfight! Vanguard, will host the final tournament in Tokyo this December.
Only competitors who earn an invitation during one of the "Continental Championships" will be able to compete in the final games. Only English-language cards will be allowed in any of the World Championship 2012 competitions.
The dates and locations of the Continental Tournaments have not yet been announced. Qualifier tournaments in North America will be scheduled in September and October, and will be open only to residents of North America. The North American finals will be held in November.
Similar tournaments will be held in Asia-Oceania (with finals held in Singapore) and Europe (with finals in Great Britain).