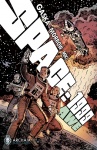 Comic Con News: Archaia Entertainment has announced the digital-first publication of a licensed Space 1999 comic book as well as a gritty crime comic Mumbai Confidential. The first issues of each book became available via comiXology on Wednesday. Both comic series will be collected and published in hardcover editions with the first volume of Space: 1999 due in Q4 and the first Mumbai Confidential hardcover set for early 2013.
Space: 1999: Aftershock and Awe will be the first of a series of hardcover volumes of comics based on the vintage TV science fiction property. Artists David Hueso, Gray Morrow, and Miki will illustrate the series, which is being written by Andrew Gaska. The narrative will recapitulate the TV saga's narrative in which a nuclear explosion sends the Earth's Moon (complete with a Moonbase full of scientists and astronauts) hurtling across the galaxy.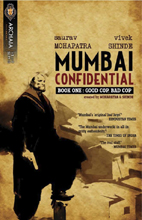 Mumbai Confidential
is a gritty noir crime drama with a fascinating, richly detailed, and authentic look at the underworld of one of the world's biggest cities. Saurav Mohapatra (
Witchblade
) is writing with Vivek Shinde providing the painted art.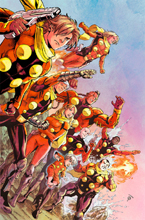 Archaia has also announced an agreement with Ishimori Productions of Japan to publish
Cyborg 009
, a modern adaptation of the classic manga series created by Shotaro Ishinomori. The deluxe Archaia hardcover will feature the classic characters and origin story from the original series reimagined for a worldwide audience. The new series will be written by F. J. DeSanto and Bradley Cramp and illustrated by artist Marcus To.