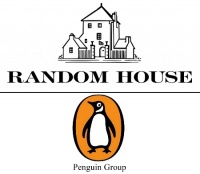 Random House and Penguin are discussing a merger, according to the
New York Times
, possibly a precursor to further consolidation in the book industry. The pressure to consolidate is coming from a number of sources, not least because a single retailer, Amazon, is accounting for a rapidly increasing share of book sales, both print and digital. Book publishers want more clout in their negotiations with Amazon, and to a lesser extent with Apple and Barnes & Noble, to gain more power over their path to the consumer.
Agents are expressing concern about another impact of consolidation: the growth of publisher clout in negotiating for rights if the number of imprints declines.
Random House, the largest book publisher in the U.S., publishes graphic novels both through its Del Rey input and through Pantheon; Penguin recently announced new graphic novel lines both for adults and for kids (see "
Penguin to Publish Kids Graphic Novel Line
"). It's way too early to know how any merger would specifically impact on the companies' graphic novel lines, but if the trend toward fewer publishers continues, it's safe to say that impacts there will be.