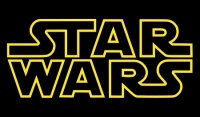 Two Hollywood trades are reporting that Lawrence Kasdan and Simon Kinberg are being hired to write the eighth and ninth
Star Wars
movies promised by Lucasfilm after its acquisition by Disney (see "
Disney Acquires Lucasfilm
").
Deadline
broke the news first, simply saying that the two had been approached to write the films.
Later Tuesday afternoon,
Hollywood Reporter
said that the two were going to produce as well as write, and had been signed.
Kasdan wrote The Empire Strikes Back, Raiders of the Lost Ark, and Star Wars: Shadows of the Empire videogame, so is well known to Lucasfilm. Kinberg wrote X-Men: The Last Stand and X-Men: Days of Future Past, so knows the world of high-profile effects franchises well.