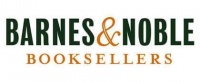 Barnes & Noble CEO Mitchell Klipper has revealed that the chain will close up to a third of its stores over the coming decade, according to the
Wall Street Journal
. Klipper made the revelation in an interview after word began to spread that the chain was closing stores (see "
B&N Store Closings Accelerate
"), and that its holiday sales were down (see "
Barnes & Noble Holidays Down
").
Klipper told the Journal that in ten years the chain would be at 450 to 500 stores, down from its current 689. That assumes a closing pace of around 20 stores a year. Excluding the defunct B. Dalton chain and its college stores, Barnes & Noble's bookstore count peaked at 726 in 2008.
Klipper said that all but a handful of its stores are profitable, offsetting losses in the company's Nook division, and that he expected consumers to read both digital and print books in the future.