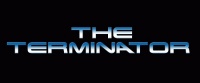 The new reboot of
Terminator,
the first in a trilogy, will premiere June 26, 2015, Paramount has announced. Paramount will be partnering with Skydance Pictures and Annapurna Pictures on the film.
The script is by Laeta Kalorgridis (
Avatar, Birds of Prey
) and Patrick Lussier (see "
'Battle Angel Alita' Writer on New 'Terminator' Movie
"). David Ellison (
Star Trek Into Darkness, G.I. Joe: Retaliation
) of Skydance and Megan Ellison
(Zero Dark Thirty, True Grit
) of Annapurna will produce.
The Terminator franchise was launched in 1984 with Arnold Schwarzenegger staring as the title character. It has spawned three subsequent films, which have earned over $1 billion worldwide in theaters (never mind the
Sarah Conner Chronicles
TV show, the video games, the comic books and action figures).
The announcement did not mention any involvement by Schwarzenegger in the new production, despite his statements earlier this year (see "
Arnold Confirms Involvement in new 'Terminator' Film
").
Paramount and the Ellison siblings better work fast if they want a trilogy. According to
IMDB
, they only have until 2019 before the rights to the franchise revert back to James Cameron.