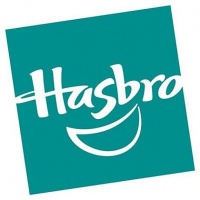 Hasbro, the nation's number 2 toymaker, released its financial information for the second quarter. The second quarter is traditionally a weak spot for toy companies and Hasbro's profits dipped from $43.4 million a year ago to $36.5 million in the most recent quarter. The results would have been considerably worse if the company hadn't experience a 19% increase in revenue from its "Games" segment that includes
Magic the Gathering, Monopoly
, and
Twister
. While Hasbro's sales were down 6% for the quarter, its Q2 financials were much better than its bigger rival Mattel, which does not have nearly as robust a presence in the "Games" category.
The "Games Category grew for the third consecutive quarter. In discussing the performance of the Games unit on a conference call with analysts Hasbro CEO Brian Goldner cited
Magic the Gathering
first, saying "Well the great news about our Games business is certainly that
Magic
has continued to grow by double digits."
The major culprit for the 6% slide in Hasbro's overall sales was the "Boys' Toys" category where revenue fell 35% to $253.7 million, marking the fifth straight quarter of declines for this segment of the business. While some analysts see this prolonged decline as evidence that boys are switching from action figures to electronics and video games at earlier ages, Hasbro's Goldner disagreed with a questioner who asked if he thought that there was a fundamental shift away from entertainment-driven toys, stating, "No, in fact the boys' business or category has been one of the most demand-elastic categories that exists in the toy industry, and so in fact when you have entertainment and major initiatives in entertainment, be it television, online, or theatrical across all screens, in fact you can drive significant business."
Hasbro has in fact put its money where Goldner's mouth is as it just pledged some $305 million to extend its licenses for both Marvel and
Star Wars
toys through 2020 (see "
Hasbro Lays Out $305 Million for Marvel & 'Star Wars' Toys
"). Judging from the results of Q2 2013 vs. Q2 2012,
Iron Man 3
, though extremely successful at the box office where it has taken in $1.2 billion worldwide, was not a effective as a sales driver as
The Avengers
and
The Amazing Spider-Man
were in 2012.