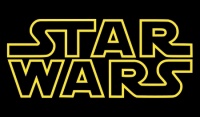 Star Wars VII
must make its 2015 release date, Disney CEO Robert Iger has told his troops, despite a request to delay from Lucasfilm President Kathleen Kennedy, according to
Hollywood Reporter
. The request for a delay came as the original writer has left and a new team of Lawrence Kasdan and director J.J. Abrams has taken over the scripting duties (see "
Kasdan, Abrams Take Over 'Star Wars VII' Writing
"). With the script still being written, and the film needing to begin production early next year, time is tight.
But the big picture plan for five
Star Wars
movies over five years, beginning with
Episode VII
in 2015 and alternating the next trilogy releases with stand-alone films (see "
'Star Wars' Origins Films
"), waits for no-one. To say nothing of the coordination with television (see "
'Star Wars: Rebels' Villains Revealed
," theme parks (see "
'Star Wars' Land
"), and other exploitations that Iger must balance and coordinate. So it seems that Kennedy, Abrams, and the rest of the massive team that is being assembled to produce
Star Wars Episode VII
are going to have to find a way to meet the schedule that's been laid out.