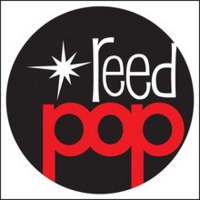 ReedPOP has announced a partnership with Australian pop culture convention producer OZ Comic-Con, which brings all five Oz Comic-Con shows under ReedPOP management. The company ventured into the Australian market with last year's PAX Australia video game festival in Melbourne, and opened a full time office in Sydney.
Reed Exhibitions and Reed Elsevier division ReedPOP, which produces and manages New York Comic Con, C2E2, Star Wars Celebration and the PAX shows, among others, says it will now reach 600,000 attendees across 15 conventions on four continents around the world. The company's previous international ventures have included events in London, Germany, and Singapore.
Oz Comic Con, created in 2012 by DCA Enterprises, boasted attendance of 90,000 fans at its events in 2013. Planned 2014 events include Perth (Mar 29-30), Adelaide (Apr 5-6), Melbourne (July 5-6), Brisbane (Sept 6-7), and Sydney (Sept 13-14).