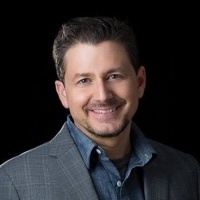 Greg Topalian, who started New York Comic Con for Reed Exhibitions (see "
Reed Plans Major New York Show
"), has founded LeftField Media, a new events company "focused on developing face to face events in a range of communities rooted in contemporary culture and shared fan passion." Topalian left Reed last month.
In his time at ReedPOP, the new division formed under his leadership to run pop culture shows for Reed, the company also began its relationship with Penny Arcade for the Pax shows and started C2E2, among other shows and events. Topalian spent a total of 17 years at Reed, where he also ran and managed BookExpo America for a time.
LeftField will be backed by an events company, to be disclosed soon, but will be a free-standing company, not a division of the backer, Topalian told ICv2.
LeftField's portfolio will include "fan-focused" events, he said, but such events will not be the entire focus of the company. LeftField will look for segments where there's "lots of personal passion."
ReedPOP moved out of Topalian's portfolio about six months ago, and Lance Fensterman, who had been running New York Comic Con since 2007 and ReedPop since 2009 (reporting to Topalian), was promoted to Global Senior Vice President.
BookExpo, which had not been part of Fensterman's portfolio for a few years (although BookExpo was the first show Fensterman ran at Reed and ReedPOP ran Book-Con, the associated consumer event, see "
ReedPop Tries Book Fandom
"), was moved into Fensterman's portfolio in the wake of Topalian's departure.