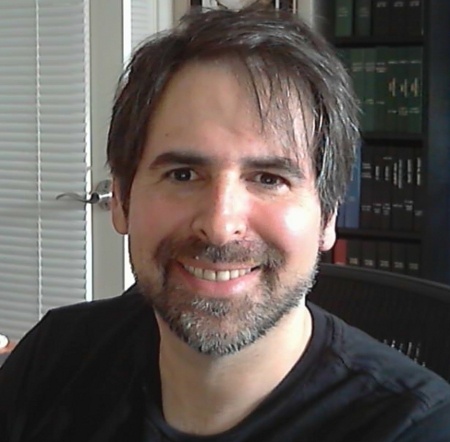 One of the biggest criticisms of the direct market is that it constrains the potential of the comics medium by focusing fan and retailer attention on a narrow assortment of superhero and genre titles, produced by companies with an imperfect commitment to creator diversity and creator rights. So what would an alternative version of comics retail look like, where readers could choose from a vast assortment of creator-driven titles produced without the filter of a publisher or a distribution system designed to advantage a few premier partners?
It might look a lot like the list of 2014's
top selling titles from comiXology's Submit Portal
.
Diversity in theory and practice.
comiXology just released its list of "the top-selling Submit titles uploaded and sold during 2014" and it offers a rather wider view of the medium than you'll find on other sales charts.
Topping the list is Leaving Megalopolis, Gail Simone and Jim Califore's epic deconstruction of superhero mythology and the psychology of terrorism.
Testament, a mid-00's creator-owned series by Douglas Rushkoff and Liam Sharp combining religious mysticism and science fiction, clocks in at #2.
Joe Benitez's beautifully illustrated steampunk series Lady Mekanika makes the first of several appearances in the top 25 at #3.
At #4 is Watson and Holmes: A Study in Black, the first story arc from Karl Bollers and Rick Leonardi's acclaimed contemporary African-American version of Sherlock Holmes.
Rounding out the top 5 is Smut Peddler, an anthology of female-created erotica.
The rest of the top 25 continues in the same something-for-everyone vein, with horror, superhero, science fiction, erotica, literary, western, and kid-friendly titles all well represented.

Again, this is not a best-of list compiled by well-meaning judges and critics. This is what comic buyers voted for with their dollars when given the choice of thousands of titles on the comiXology site. On the surface, it's a very encouraging development for those who say the comics-reading audience and the industry as a whole could sustain a lot more diversity across the board.

A vision or a mirage? Unfortunately, without a broader context, it's hard to say exactly what the Top 25 list actually means, other than the fact that these titles outperformed the thousand or so others in the Submit program. In its announcement, comiXology provided only ranked listings for Submit titles, not dollars or unit sales, so it is impossible to say whether being a best-seller in this program amounts to any kind of sustainable financial success even for the top echelon of creators.

A quick scan of the site's "Top 1000" sellers for the week did not turn up any Submit titles through the first 17 screens, and comiXology has yet to respond to inquiries seeking additional information on the profitability, revenue or growth of the Submit program relative to publisher-backed titles listed on comiXology platform in time for publication.

A tool, not a solution. When comiXology launched Submit in 2013, it promised to enable independent creators to bypass the filters of traditional publishers, distributors and retailers and reach a much larger audience through its online storefront. And clearly the program has done that. It's given some established professionals an independent platform for more personal projects, new life for out-of-print creator-owned titles, and greater exposure for up and coming talent and books that would clearly have a hard time breaking through in the direct market as it is currently structured.

But the bottom line is whatever efficiencies that digital distribution can provide over print and traditional retail, it's still a risk for creators to invest their time and resources in projects that lack institutional support. Creators still need to market themselves, and not everyone who is good at making comics is also good at attracting attention to their work. This is one big advantage of publishing through an established company, and it's probably why creators with strong personal brands and fan followings like Simone, Sharp and Rushkoff sit at the top of the list.

Hide and seek. One area where comiXology can enhance the Submit program is by improving discoverability of titles. Currently the storefront is organized according to publishers and current titles. Adventurous readers can find new material by wandering into the labyrinth of the Browse and Search menus, or take a flier on one of the titles featured in occasional emails and promotions, but beyond that, it's not so easy.

You know who's really good at discoverability? Amazon, comiXology's parent company. Once comiXology is able to implement Amazon's industrial-strength recommendation engine, and Amazon integrates comiXology's inventory fully into its own retail systems, the market potential of self-published digital titles should grow exponentially.

An expanding multiverse? One of the scenarios for the future of comics I offered in my 2012 book Comic-Con and the Business of Pop Culture forecast an "expanding multiverse" of opportunities for a more diverse range of creators and material, made possible in part by digital publishing. While we are still living in a world dominated by consolidation, scale and transmedia exploitation of comics properties ("Endless Summer"), the variety of work and the demographics of creators present in the 2014 Submit Top 25 list shows that the door is still open, at least partially.

This year's Submit list is an encouraging curiosity, a snapshot of a microcosm of a niche. But if Amazon can invoke its dark data arts to turbo-charge popular Submit titles such that next year's list reflects at least a few books that crack the top 300 overall, then we are on our way toward a much more interesting future.

--Rob Salkowitz (@robsalk) is author of Comic-Con and the Business of Pop Culture.

The opinions expressed in this column are solely those of the writer, and do not necessarily reflect the views of the editorial staff of ICv2.com.