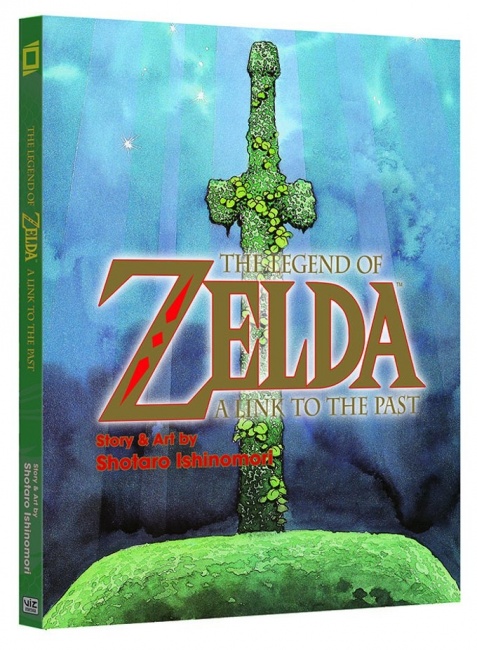 VIZ Media has announced that it will reprint
The Legend of Zelda: A Link to the Past
full color graphic novel by Shotaro Ishinomori under its Perfect Square imprint. First published in 1993, and long out of print,
The Legend of Zelda: A Link to the Past
is an adaptation of the action/adventure video game, the third installment of Nintendo's
Legend of Zelda
series that was released in Japan in 1992 and in the U.S. in 1993.
The game and Ishinomori's adaptation both focus on Link, who travels on a journey to save Hyrule, defeat Ganon, and rescue the seven descendants of the Sages. While the comic is a loose adaptation that follows the overall story arc of the game, Ishinomori adds several plot twists and also brings in some new characters. Ishinomori was a key manga and tokusatsu creator on his own, with properties like
Cyborg 009
and
Kamen Rider
to his credit, and this full color volume has long been a favorite in Japan.
The Legend of Zelda
remains one of the most popular games from the 1990s era. Dark Horse has sold over 400,000 copies of its art book
The Legend of Zelda: Hyrule Historia
(see "
Dark Horse Videogame Books
").