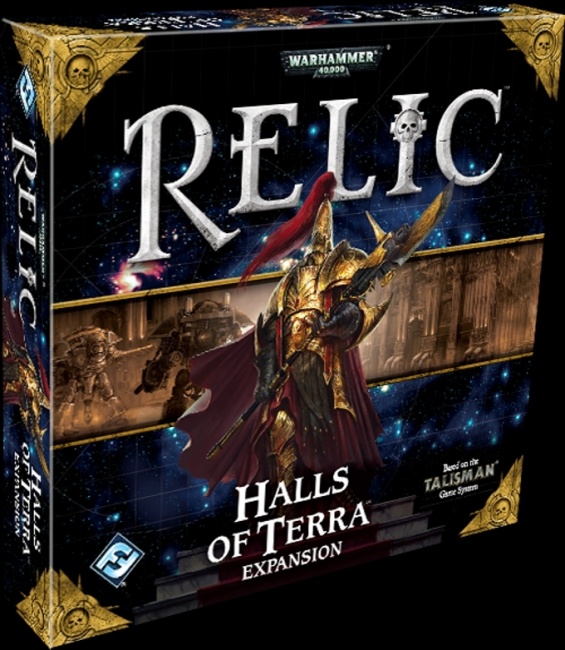 Fantasy Flight Games will release
Halls of Terra
, a new expansion for its
Warhammer 40K
board game
Relic
, in Q2, the company announced. The expansion will feature a side board with locations in Holy Terra and Mars, and a new orange Threat deck that brings those worlds to life.
The expansion also brings three new characters and a new Nemesis into the game, and offers new scenarios.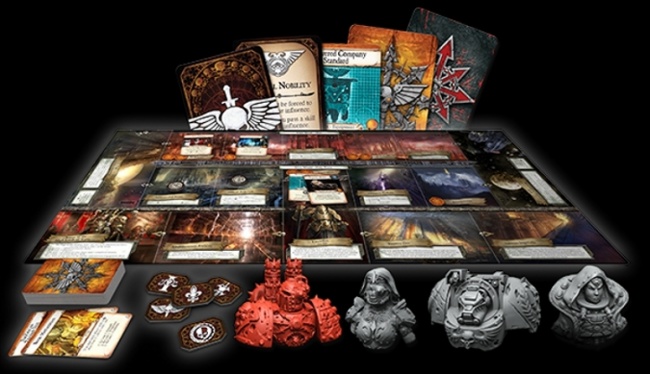 In
Halls of Terra
, the player is brought to Terra in the quest to save the Antian Sector, and must persuade the Imperium's ruling powers to endorse him/her as an Imperial Champion.
Nemesis
, the first
Relic
expansion, was released last year (see "
'Relic: Nemesis' Expansion
"
). In
Relic
, players assume the roles of heroes from Games Workshop's
Warhammer 40K
universe and try to shield the Antian Sector from doom by completing missions and defeating enemies to gain rewards and experiences, furthering their chances of defeating the evil from beyond the Warp rift.